WealthPark RealEstate Technologies ("WealthPark RET"), a cross-border asset manager for overseas investors, will attend FinTech Taipei 2022 from 28 to 29 October 2022.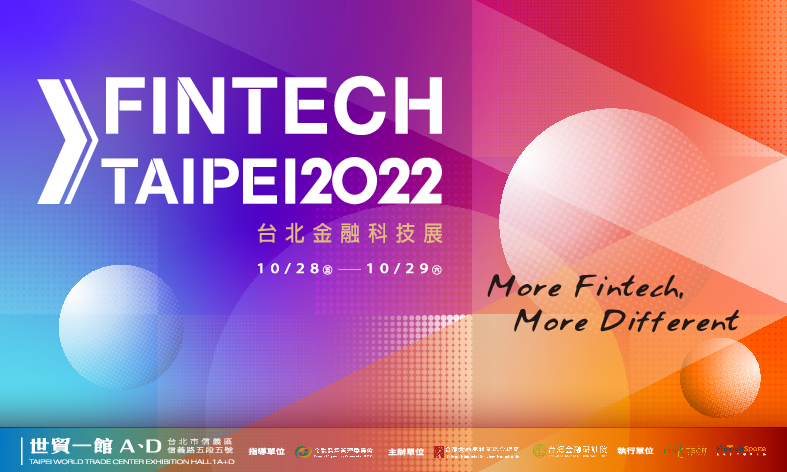 Fintech Taipei 2022 is the largest FinTech event in Taiwan, co-organized by Taiwan Financial Services Roundtable and Taiwan Academy of Ranking and Finance. This year's theme is "More FinTech, More Different," aiming to offer the public FinTech experiences that can enable financial lifestyles that are more intelligent, more convenient, safer, and more sustainable.
WealthPark RET will set up a booth at the "Startups" exhibition area and speak at the session of "International FinTech Innovation Forum Demo #3" to be held at 11:00-11:40 on 29 October together with other leading startups from Japan and Singapore.
– Event Name
FinTech Taipei 2022
– Event Date
28 – 29 October 2022
– Venue
Taipei World Trade Center, Hall 1, Taipei World Trade Center Exhibition Hall
Address: No. 5, Sec. 5, Xinyi Road, Taipei
– How to register
Please register from the official event website.
https://www.fintechtaipei.tw/website/W_Menu_NewsDetail?ID=10&menuID=3
– Organisers
Taiwan Financial Services Roundtable
Taiwan Academy of Banking and Finance