WealthPark Raises JPY 2.5 Billion for Digitalizing Alternative Asset Platform
 WealthPark Co., Ltd (Headquarter: Tokyo Shibuya; CEO: Ryuta Kawada; "WealthPark") has raised JPY 2.5 billion from JIC Venture Growth Investment Co., Ltd.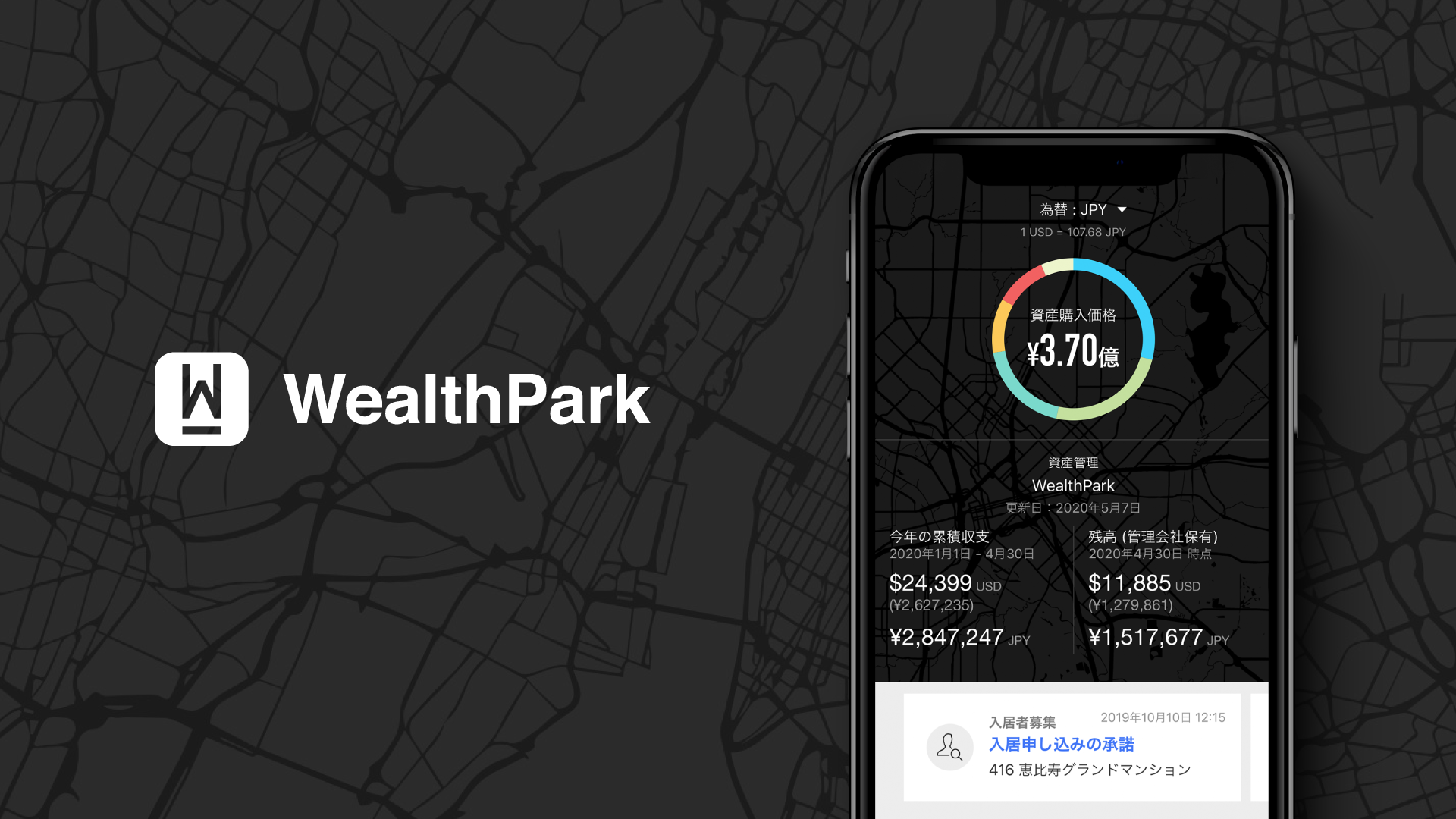 Background
 After raising JPY907 million yen in the Series B round, WealthPark has been working with our customers, who are property management companies, on promoting digitalization of property management services. The use of proceeds prioritized the development of "WealthPark Business", the property management SaaS solution, by strengthening its engineering and customer success teams, optimizing sales process to increase customer touchpoints, and creating features such as e-contract capabilities and AI-powered property valuation module.
 WealthPark, as "Japan's largest digital platform for property investors", experienced rapid growth with further acceleration in the plan. Currently, WealthPark serve 80+ property management companies and over 17,000 property investors who are using WealthPark Mobile App for property investment and management.
 To continue the growth momentum and create value for property management companies, WealthPark raised 2.5 billion yen, bringing the total raised amount to JPY 4,398 million.
Use of New Proceeds
 WealthPark has taken on the challenge of being the "Empowerment of property management companies" (supporting property management companies to transform from being property managers to becoming the best wealth management partner of property investors) and have faced a wide range of problems and challenges together with property management companies.
 The property management service industry is approaching a major turning point. Driving forces transforming property management companies are led by the development of laws related to rental management, changes in the attributes of property investors due to legacy planning, rapid digital transformation of operations and customer engagement channels amongst various industries, as well as the increase in the number of the digital native property investors.
 As property management companies are facing rapid changes and new challenges, WealthPark will provide further support with the launch of "WealthPark Alternative".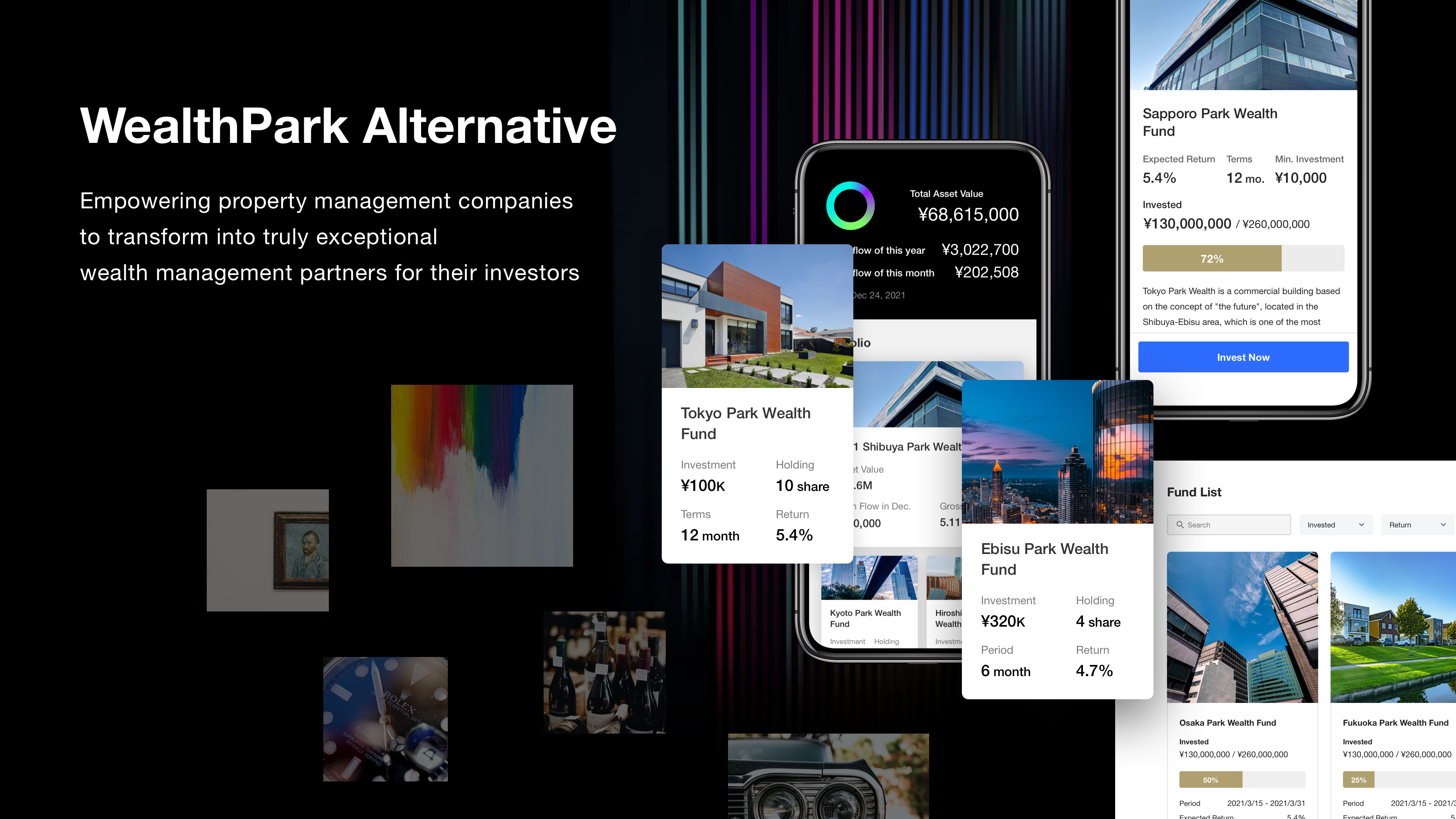 About WealthPark Alternative
 The daily operations of a property management company, such as rent collection, check in/out, repairs and maintenances, and preparation of financial statements, are taken as expected services with no room for mistakes. Positive outcomes cannot be reached when a property management company tries to handle the requests of property investors. WealthPark believes that a property management company that devotes itself to protecting the value of assets, paying close attention, and handling various miscellaneous tasks every day should be regarded as "the most important and reliable partner for property investors".
 On the other hand, in midst of technological innovations, the way property "investment" is realized is evolving. Fractional property investing is gaining popularity and is attracting more investors.
 To tap into this market opportunity together with property management companies, WealthPark will launch WealthPark Alternative. The initiative is built on the principles that regardless of the technology advancement that allows property fractionalization and tokenization, "property management companies are the ones who always make steady management efforts on site and their service quality defines service trends" and "property management companies should be regarded as the best service provider in the relevant areas".
 The providers of a series of fractional property investment products must abide by the Financial Instruments and Exchange Act, the Act on Specified Joint Real Estate Ventures, and various legal requirements. Also, the continuity of provision of such products is determined by the performance of interim management. In WealthPark, there are professionals from all over the world specialized in areas of finance, fintech, e-commerce, real estate, and the transition of laws and regulations and technology from domestic to overseas. By leveraging their respective expertise, WealthPark will take a step outside of the SaaS business domain and build the structure and system of supporting property management companies more comprehensively. We are already in the process of building a solid foundation, such as applying for business method patents.
 For details, please refer to the press release named "Launch of WealthPark Alternative, DX platform of fractional ownership for property management companies" scheduled on March 23, 2021.
Alternative Investment & Future Outlook
 Starting with WealthPark Alternative, WealthPark ultimately aims to go beyond the real estate asset class to provide services in various alternative assets in both Japan and overseas.
 WealthPark believes that property managers can become digital wealth managers and digitizing alternative investment will allow property investors can invest in assets around the world as if they were ultra-high-net-worth individuals or institutional investors. We will continue to take on the challenge of becoming a platform for assets that are difficult to access and manage, such as artworks, antiques, wines, used cars, private equity funds, and hedge funds.


"Equal Investment Opportunities, Risk Taking for All Investors"
 WealthPark will overcome barriers such as language, region, legal system and minimum investment amount to create "the joy of investing and owning" together with asset management companies. We will also continue to roll out new services and take on new challenges.
A Word from the New Investor
Mr. Hideki Yarimizu, CEO of JIC Venture Growth Investment Co., Ltd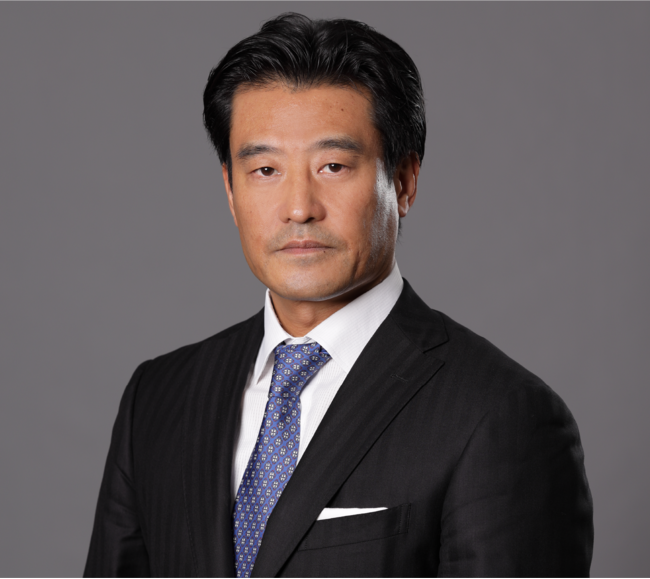 WealthPark achieved growth through selling advanced cloud-based property management solutions for many years in the real estate industry that is rapidly adopting IT solutions. We believe that our investment can contribute to the promotion of real estate distribution by visualizing real estate information through DX and eventually a revitalization of the local communities. Going forward, we expect to see WealthPark's investment platform expand into a variety of alternative assets other than real estate, creating asset management opportunities for individual investors and promoting diversification of asset building in the aging society. Besides that, we also expect the company's overseas talents to pave the way for the investment platform, which originated from Japan, to expand and be widely recognized globally.
A Word from WealthPark's CEO Kawada
 I am pleased to announce that WealthPark will be receiving funding from JIC Venture Growth Investment Co., Ltd., one of Japan's leading institutional investors, as we pursue a growth strategy that extends WealthPark's reach into global alternative investments opportunities, optimizes operational efficiency of property management companies, and maximizes the investment return for property investors.
 We at WealthPark are committed to working diligently and sincerely to be the service provider of alternative investment management from Japan to the world from real estate to other alternative assets.
 Meanwhile, we hope to accelerate collaboration and cooperation with various types of companies such as financial institutions, fintech companies, proptech companies.
About WealthPark Co., Ltd
 WealthPark provides digital solutions that promote business efficiency to property management companies. Our service is widely used by many property management companies both domestically and abroad. In addition, WealthPark Mobile App, an effective communication tool between property management company and its customers (property investors), is currently available in four languages (Japanese, English, Traditional Chinese, and Simplified Chinese) and serves 14 countries/regions.
 Our team consists of 102 members with diverse experience related to real estate, investment banking, consulting, manufacturing, e-commerce and so forth. Approximately half of them are foreign nationals from 12 different countries.
Company Address:3F Mitomi New Bldg. 1-20-18, Ebisu, Shibuya-ku, Tokyo 150-0013, Japan
Capital:JPY 1.758 billion (as of February, 2021)
CEO:Ryuta Kawada
No. of Employees:102 (as of 22 March, 2021)
Locations:Hong Kong, New York, Shanghai, Taipei, Tokyo
Service Coverage Areas: Canada, China, France, Hawaii, Hong Kong, Italy, Japan, Macau, Malaysia, Taiwan, Thailand, United Kingdom, United States
Website:https://wealth-park.com/en/
Please contact the WealthPark PR department at pr@wealth-park.com.