WealthPark CEO Kawada Interview: WealthPark's Past, Present & Future
WealthPark has raised JPY2.5 Billion and has announced the release of the new service, WealthPark Alternative in March 2021. 7 years after the establishment of WealthPark, we have taken the helm of what we have envisioned: a digital platform for managing alternative assets such as real estate, wine, and art.
In this interview with WealthPark CEO Kawada, we took a closer look at some key points of interest from a third-party perspective and why WealthPark's management team is committed to "democratising alternative investments".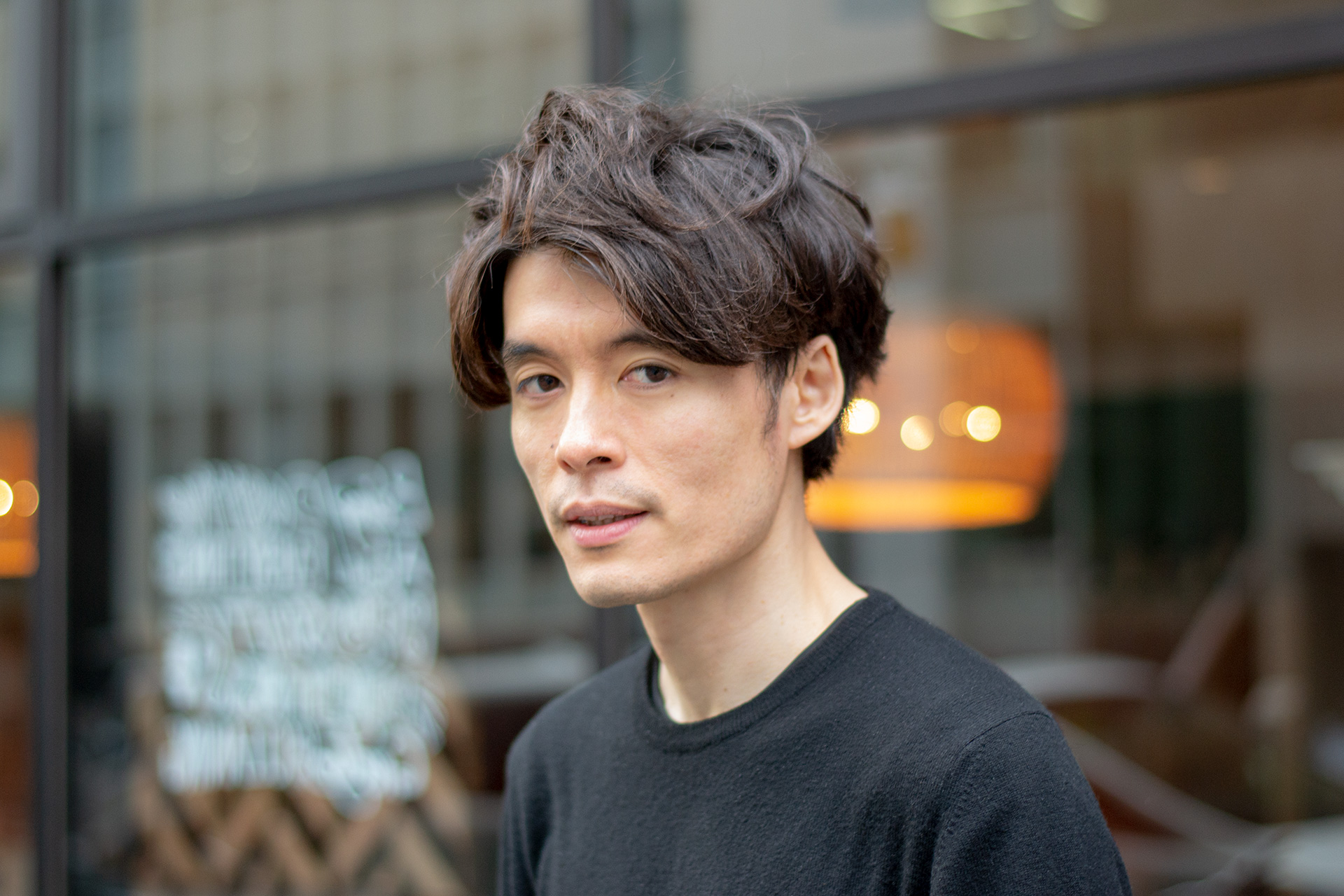 Founder & CEO Ryuta Kawada
Ryuta is the founder and CEO of WealthPark, responsible for the company's business strategy. He held a management position at Fashionwalk, an IT venture company. Preceding that, he served as an investment banker in Mizuho Securities. He is highly experienced in management and has a broad network of both domestic and foreign technology companies and high-net-worth individuals.
Prior job experience fostered my belief that "selling things on the Internet will be the de facto"
–First of all, could you share your work experience prior to WealthPark and your journey in establishing WealthPark?
I joined Mizuho Securities as a new graduate to mainly serve the M&A advisory work. After working there for about 4 years, I realized that there was a lack of work motivation as there was nothing in particular I wanted to achieve there. At that time, I had an opportunity to connect with a venture company called Fashion Walker, a fashion shopping online website, and become the CFO of the company.
At that time (In the year 2007) which was the period of the flip phone boom, the general perception was that no one would buy anything on the Internet, especially clothes without being able to try them on. However, we were trying to break into that market. Although I had an ambition, the business was in a messy state when I first joined the company. We were unable to manage the inventories of hundreds of millions of units and had an incident of paying salaries for employees that did not exist. One thing I still remember is that I had only budgeted a few million yen for the buyer, but when I looked at the invoice, it turned out to be tens of millions of yen. I then asked the buyer, "What's wrong with this?". The buyer replied with a twinkle in her eyes, "The product was cute, so I bought as many as I could!".
–…It was actually not an error in the number of digits.
Unexpectedly, those products were all sold out. It made me realize that while it is important to follow the company rules, there could be a significant discrepancy between the budget plan and actual results determined by the consumer behavior. I worked in Fashion Walker for 4 and a half years and the experience was valuable to me. Back then, every year-end I packed the lucky bags together with the employees at the warehouse until the morning. On New Year's Day, when the lucky bags were ready to be sold, the website server went down because there was no cloud computing at that time. Since our target market was young women, we went to meet the editor-in-chief of women's fashion magazines and negotiated with modeling agencies, apparel companies, and SEO companies. Through all of these, I became convinced that selling things on mobile phones and the Internet, and by extension, expressing things, was going to become de facto.
On the other hand, I was acutely aware that we were not able to target the right market. Although we had a large distribution volume and SKUs (stock keeping units used to place and receive orders and manage inventory), as we were targeting young women, the unit price of the products we handled was overwhelmingly low compared to our competitors. While we were struggling to realize the benefits of economies of scale, the Lehman Shock occurred and I became the CEO of the company. Shortly after I took over the role of CEO, the Great East Japan Earthquake struck. The Ministry of Economy, Trade and Industry requested a halt to unnecessary distribution. I had to pay the fixed costs and the accounts payable on purchases. At the same time, I was worried that the company would go bankrupt, and thus tried to negotiate with the shareholders. However, most of them refused to provide any financial support. Eventually, I invested in equity by gathering funds from the only shareholders who believed in me, my family and friends.
–It must have taken a lot of courage for you to leverage your own personal network to invest in a company that is in financial difficulties.
It is not normal indeed! Yet interestingly, I was very willing with no hesitation to take on the challenge with the team members at the time. In the end I was fortunate enough to sell the company to a major apparel company after my equity investment and earn quite a lot of money in my 30s. After that, due to the non-compete clause, I have been stuck with the company for almost 2 years. After all, the world is casual, isn't it? However, thanks to this period of time, I felt that no matter how good the place I lived in, how good the car I drove, or how much fun I had in Tokyo, I was not satisfied. Hence, I decided to invest all the money left in a new business born from the idea of selling things that do not have an affinity with the Internet on mobile.
I wanted to sell products that are not sold on Amazon or Rakuten on mobile
Through my experience in Fashion Walker, I learnt that finding the right market to enter is critical. Among products that are not sold on Amazon or Rakuten, I chose to start with real-estate, which is a large-sized market yet difficult for technology to intervene in. I decided to challenge myself further by tapping into the cross-border rather than domestic market, unit base rather than the whole building, expanding the coverage nationwide rather than limiting to metropolitan areas. I understood that if we did not start from scratch, we would not be able to create any real value, so we came up with the idea of helping overseas investors manage their properties in Japan.
–Why did you decide to focus on an area where you considered to be challenging and completely unrelated to your prior experience?
I was looking for an opportunity to win by putting in time and effort. I did not mind losing in the middle as long as I had the chance of winning at the end. I also felt that if I could be successful in capturing the overseas investor segment, which was believed to be the hardest segment to tap into, then I could probably achieve what I am trying to do elsewhere.
In addition, we had carefully planned the "governance" on how to establish the business. At that time, 2012, real estate prices in Japan were bottoming out and Nikkei 225 was sluggish. As venture capital was not as active as it is now, startup companies would have had a hard time raising funds. Therefore, rather than simply starting a venture business, it's better to utilize an established mechanism that serves as the foundation for the business. I then took over a company called RJC Research and started the Vertical business as a standalone new business line in the company to provide Japan property management services for overseas investors.
–Certainly, it's one of the means to do it.
It's not a choice that I would normally make…By the way, Yoshimoto, who is the VP of Design, is the designer who has been working with me since then. I have known him since the time I was in Fashion Walker. He undoubtedly possesses a preeminent sense. His designs made me more confident in taking on this new challenge. I met him in a cafe and asked him to come and work with me. Before I explained to him anything about my business idea, he had said yes to me already. He then asked me, "So what are you planning to do?". "What do you think about Real Estate?" I said. "Real Estate? Sounds cool. What's Real Estate?" and our conversation continued.
Besides Yoshimoto, two other people joined me. We rented a flat in Ebisu as an office and tried to start our new business, yet none of us knew anything about Real estate. When I said, "We're going to do it cross-border." Then they would ask, "What's cross-border?". I started to ask them to take the qualification of Real Estate Transaction Agent and the TOEIC exam. We used to drink together 5-6 days a week. Some of us even slept over at the office after drinking!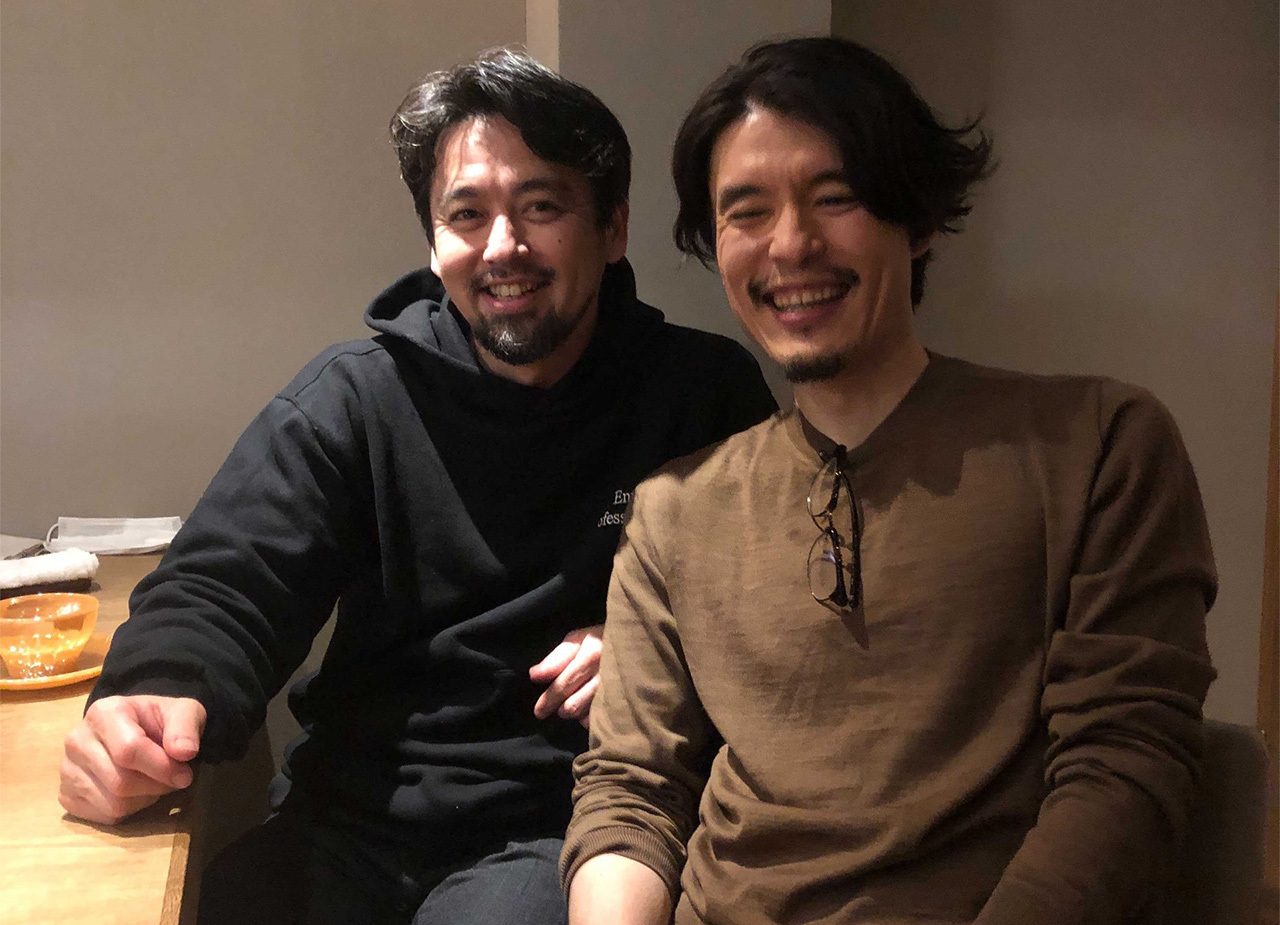 With co-founder Yoshimoto
After that, we decided to hire a foreigner as we were going to establish cross-border services. We recruited a Hong Kong native who grew up in Canada to lead the cross-border project at RJC Research. Although she has left the team, she remains a legend in the company. Prior to joining us, she worked for a top consulting firm, studied an MBA in London, married a Japanese and came to Japan. Having her join our team was completely out of our expectations.
As she is a fluent Chinese speaker, she and I traveled together to Taiwan, Hong Kong, Shanghai, Beijing and Singapore. As a result, we successfully acquired the first property owned by a famous person in Taiwan. We were then convinced that our vision could be carried out to become a real business, and began to develop the mobile application in earnest.
The excitement of starting the property management business while the mobile application was still at the development stage
Since I was going to do business with foreigners, I tried to build an international engineering team. I hired engineers from China, Egypt, Philippines and India, and assigned a Japanese to manage the team. After that, a Vietnamese engineer, who is still active in the company, was introduced by a business partner and helped us make a prototype of the app, but we were not able to make the app run well. During that time, Mase, who is my University friend and now also the COO, joined the team and instantly pointed out, "It's a different story. It is not an app at all.", undeniably he was right. Prior to the completion of the app development, 700 units of properties had already been acquired. My Hong Kong partner, who was a superwoman dealing with investors while driving new sales at that time, was tearful every day. In spite of such a challenging time, the preparation for the launch of the Vertical business had been gradually completed.
At that time, we then started to think about moving to the next step of developing a software for Property Managers to manage properties. It was a time when I was creating a system to accelerate the growth of the Vertical business, but I also wanted to start the SaaS business, making Tezuka, who is now the CBO and in charge of Human Resources and the Saas Business, as well as Toritani, who is the Customer Success Manager, angry at me saying, "That's not the case…" However, in the end, I was introduced to Hokkaido's Hot House through a friend of Tezuka. Although the system itself had not been completed yet, I was able to have my concept sympathized and successfully acquire our first SaaS customer. The second customer was Takuto Property in Osaka.
— It's quite a tightrope walk…
I'm still walking a tightrope, but it's not comparable to those days. Likely never can I take on such a challenge again, and there might be no one willing to do it all over again. However, without this challenging experience, I wouldn't be able to create value and I really enjoyed being able to overcome challenges together with good friends. After that, we were blessed with the support of Property Managers as well as investors. The team was getting bigger and bigger and so we moved to a new office. I could not thank my team members enough. Besides, although it might sound unusual in a startup, we have opened an office in New York and had Shirasaki to be our CFO. His joining means a lot to me. It is a great opportunity to open the door to the current cross-border challenge. That's why I feel thrilled even now.
–Besides the current CXOs, there were quite a few members who had successful careers in the financial and technology industries and joined Wealth Park at an early stage. Did they all dream of realizing a digital alternative asset platform from that time and decided to take on the challenge with you together?
I think so! We all want to create a world where American debt, African infrastructure, paintings, and such "things" could be purchased through the app. At that time, neither blockchain nor SaaS existed, but I truly believe that the era of selling things that are not available on Amazon or Rakuten online will come. However, even if you simply start a crowdfunding company or investment company, or if you try to create a platform and sell it as SaaS, it will not be widely adopted. So firstly we had to try to manage properties by ourselves and here we are now.
Investing is something that can express your personality and life
–In the past, you mentioned that you want a society where individuals can easily invest and carry out their dreams. What does investment mean to you?
For me, every act of spending my time is an investment. Investment is what remains after fulfilling the necessities of life. It is an act of talking about one's own life. More specifically, whether you drink or don't drink 100 yen of juice here, live or not live in this house, people are investing the money left as a result of these choices. The investment outcome may bring you accessories, a car, a house, memories and it becomes part of yourself. How to spend the money in your wallet, where to work and get paid, these kinds of decisions can also be regarded as one aspect of "investment". On the other hand, investment is something that can express one's personality, but I think that a mechanism that allows people to express more is needed. For example, if you could invest more easily in real estate, wine and art, your portfolio of investments help represent your life. If your portfolio could be easily visualized in the app, that makes you realize what kind of person you are and may become an opportunity to think about what kind of your life you want to pursue.
–Please give a message to customers and those who are considering joining Wealth Park.
I hope that all of my team members and those who are thinking about joining us will live in their own way because it is their lives. Success or failure is all up to you. Of course, belonging to an organization gives rise to roles and obligations, but I would like to create an organization that can allow everyone to enjoy working as part of their lives. The backgrounds of our team members are very diverse, and many of them have no experience in the real estate industry, but it would be great if they could find their own meaning and significance in their roles and responsibilities. I want to create an organization where each member can work while sticking to the way they want to live.
We believe that we should provide equal opportunity to all types of customers, no matter if they are investors who use our platform, risk-takers, or people who care about safety and security. The amount of money held, investment styles and risk tolerances are completely different for each person, and the choice of whether or not to "invest" one's own time and money is left to customers. What we are trying to do is to use technology to solve the situation where we could not make a choice. For example, I don't understand because it's in English, or I can't invest because the minimum capital requirement is 100 million yen. I would like to work together on a challenge that can tackle all these obstacles.