Interview with Stefan Heitmann, Founder PriceHubble and MoneyPark (Part 2 of 2)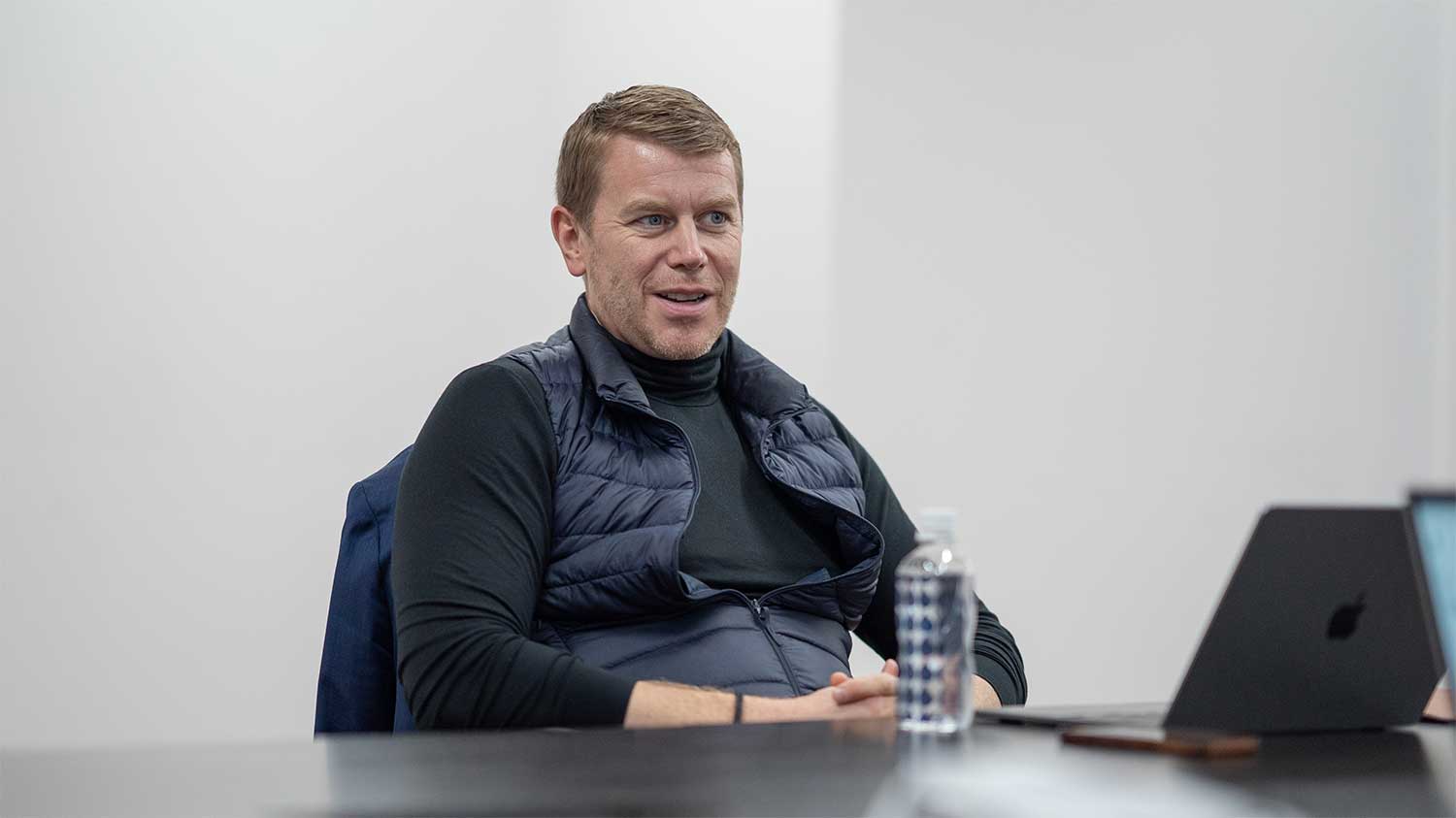 This is a special conversation between Dr. Stefan Heitmann, Founder of PriceHubble, a Swiss PropTech company operating in 10 countries around the world, and Yusuke Mase, Executive Vice President of WealthPark. (Part 2 of 2)
Guest Profile
Stefan Heitmann
(Founder & Chairman, PriceHubble / Founder & Board member, MoneyPark)
Stefan Heitmann is the founder and chairman of the board of the company PriceHubble AG. He is also the founder, CEO and board member of one of Switzerland's most successful fintechs, the mortgage platform MoneyPark AG as well as an investor in other fintech and proptech start-up companies in Germany and abroad. Previously, he was a partner at McKinsey & Company in Zurich until 2012. He studied Law and Economics at the Universities of Münster, London School of Economics, National University of Singapore and Cologne and holds a PhD in Banking, Corporate, Finance, and Securities Law
The Way of Team Building as a Startup
――It's very interesting. This is a different question. You built two companies. In terms of organization, cultures, and localization, what do you believe were the key factors making the company successful? And, if you were to be back there, is there anything you would handle differently?

Stefan:I still remember well when I started my first company back in 2012. I was scared that we couldn't find banking partners and wouldn't attract customers. So the biggest fears I had at the time for me as an entrepreneur were focused on the outside world such as clients, partners, and investors.
But it turned out to be the opposite, actually. In my experience, the biggest challenges for me as an entrepreneur (and in fact for many of my peers) were from the inside of the company. And to this very day I find this part more difficult than the outside part.
For instance, finding a strong co-founder that you can trust 110% is not easy and conflicts among founders are very common and often very dangerous for the company. They can easily kill companies. I learnt a lot in this area and approached things differently with PriceHubble than with my first company.
Recruiting and retaining the best people is never easy for a young company. As a company grows in size, it becomes increasingly important to establish clear processes and guidelines. I enjoy the process of building and growing a business, but especially at the beginning and early on in a company's life, it can often be chaotic. I don't mind the chaos. People after a while, they don't like it. So up until 50 people you can handle it in a slightly more anarchic way but when 100 or 200 people, you need to have proper processes. I made mistakes in the way that I looked for people that would help me on the process on the internal side. I needed a very strong CEO or somebody that would really help us.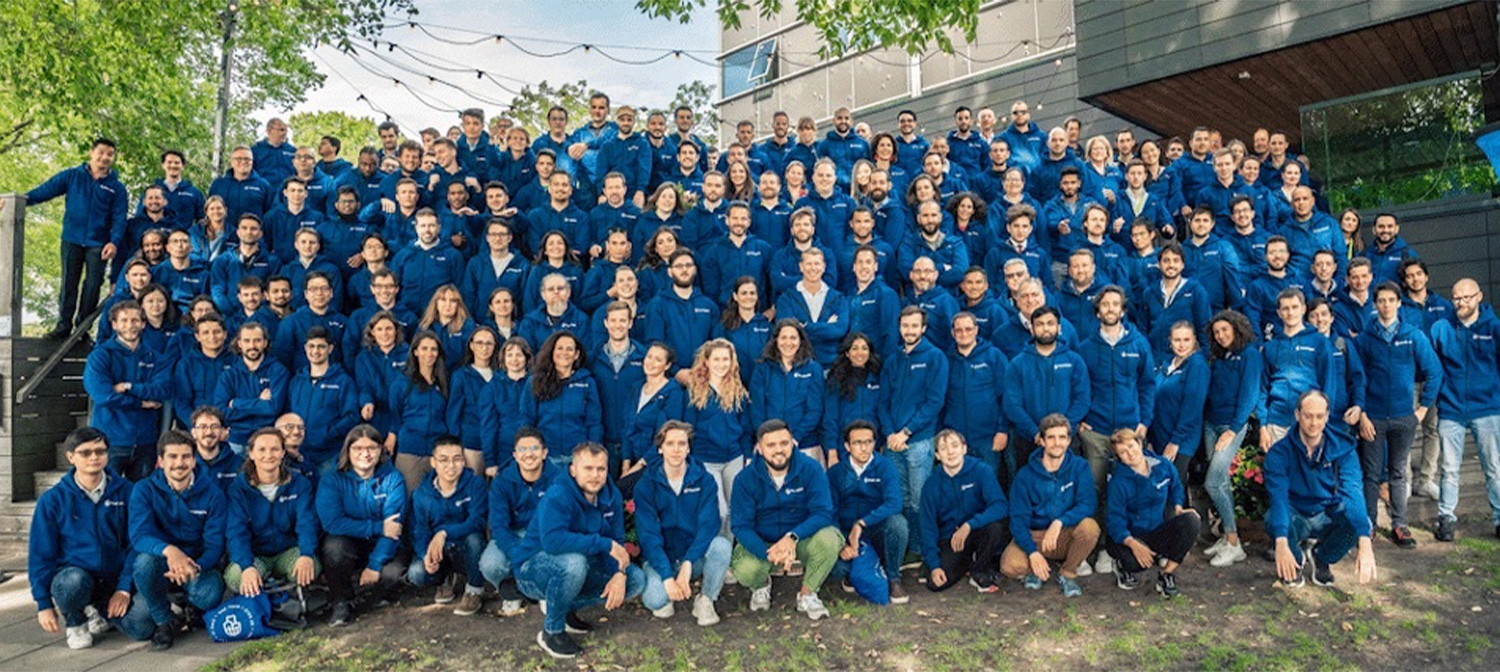 ――At what point did you realize it was too late to put in place the proper processes and personnel?
Stefan:I can tell you exactly when, because I still remember that. I was in the coffee corner of my company and an employee came over and we started chatting, but I didn't recognize him and asked him where he worked. He told me he was on the mortgage team, and I said "That's great, welcome." But then he asked me when I joined the company and what I did there, and it hit me that he didn't know who I was. The point is not about me, it's about knowing what the company's vision and direction is and what people are doing within. That was the point when I knew it was getting serious and that I needed to do something about our recruiting and onboarding processes. People have strengths and weaknesses, and my strength is clearly not being overly passionate over internal processes. I love creating a vision, building a business, designing a product that matches client demand, facing clients, selling our story. But the other part is just as crucial in building a successful company. Therefore, I looked for somebody that has a strong sense for making an organization function properly. It was super important. Markus, my co-founder of PriceHubble, is great here which makes us very complementary in skills. This is just one lesson though, but there are so many more. Founder conflicts and frictions and , this is something that I did very differently in the second company. You just learned from these mistakes. I still make many mistakes, so don't get me wrong, but you try to learn every step of the way. And that's probably the way it will always be for me.
――What kind of factors do you believe contributed to Markus's success as a successful hiring? For example, did he have a strong culture fit, alignment with the mission or possessing a certain character trait?
Stefan:I think alignment with the mission is important, but at the end of the day, I think it also comes down to ability. If you respect each other, and have the same underlying values, you can talk things out. There are always certain conflicts, but you just speak about it. I think personality wise, we are very complementary in many ways. And that's not just him. Julian, the operational CEO of PriceHubble, came in a few years later and is someone I worked with very closely before. The team grew a lot by then. I think PriceHubble's culture is open collaboration. One of the mistakes that I think we all make often enough is just we hang on to people too long that might not be a great fit. So to some point, people go or just talk it out hopefully in a friendly way. This is one of the mistakes that I still make.
――How do you maintain the company's culture?
Stefan:Share the same vision, work hard, but also play hard. We do company-wide reunions once a year. We just had it in Amsterdam a few months ago. We literally tried to bring the people together as much as we could, and we encouraged people to do that. It is not not just for headquarters but also super importantly across countries. So we don't want PriceHubble to be a country-lead organization where you have very strong local kingdoms. We want this to be a horizontal, lean, and integrated team. In short, we want PrIceHubblers to be one global family.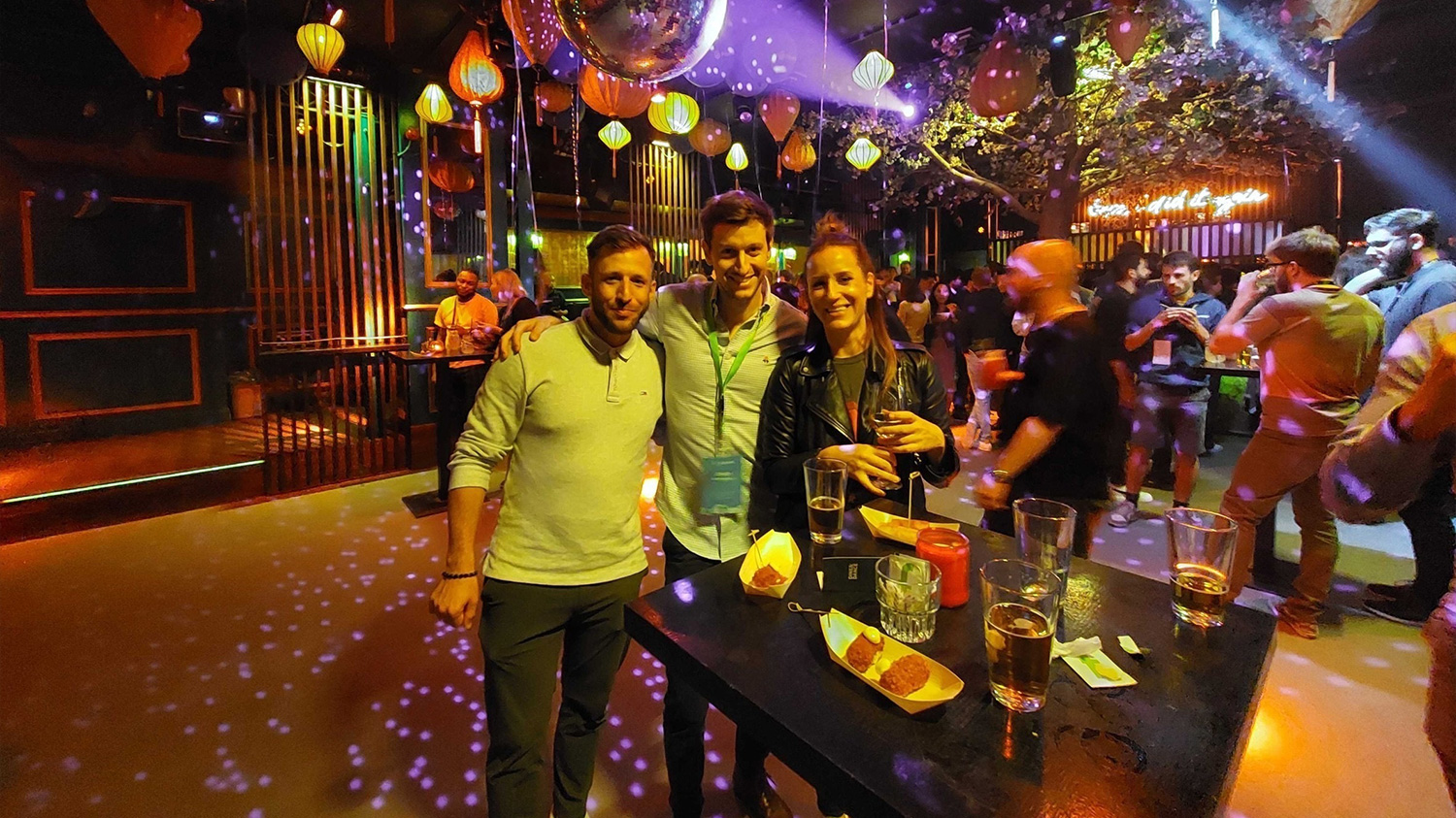 Japanese market from a global tech company's point of view
――When did you decide to enter the Japanese market and why?
Stefan:We decided to enter the Japanese market at the end of 2019 and early 2020. Actually we thought of going to China at first. We were selected by a very large Chinese insurance company called Ping An Group. It was one of their startup growth programs so they always select 10 startups worldwide, and they bring them together. That was a great experience, but the Chinese market is very special, and datawise is very challenging. So we held back on entering China at that point. At that time, there was a Japanese delegation and they approached us and asked us to bring our technology to Japan. Somehow, the Japanese market is often overlooked from a European-seller perspective. It is strange because it's obviously one of the biggest and wealthiest countries in the world and has a huge property market. Also there is a lot of high quality data which is very important for a data driven company like us. However, the language barrier and the ease of doing business in Japan can be difficult for international startups.But I fell in love with the market and I have a personal connection to Japan on top. So I was by no means afraid of this market.
――Do you find any difference between the European market and the Japanese market in terms of customers ' adoption to new technology or the trend?
Stefan:Adoption of new technology and business models in Europe tends to happen quickly, particularly within institutional settings such as large banks. That's a challenge. I think it's been harder for me to really judge why, but I think one of the reasons is the competitive environment.
In Japan, a few large banks hold significant market share, but in Europe, there is a more open and collaborative market, with neo-banks, challenger banks, and fintech companies emerging and taking market share from larger institutions. This varies from country to country, with some markets, such as Switzerland, being more conservative, while others, such as the UK and Germany, being more competitive and open to collaboration between established companies and startups.
――Do you have any suggestions for Japanese companies in terms of adapting technology?
Stefan:I think they can afford faster decisions, being braver and trying things out. Trust the customer more! Let the customer decide. If the customers like adding value to their advice to the customers, they should just do it. But they are taking a long time to make a decision and still very hesitant. Honestly, in my experience, customers digest changes and new things very well. In fact, they are often way more open to change and embrace technology so much more than their banker does. They can focus on how much it could actually help them rather than potentially hurt them. The goal should be to make banks stronger, not to put customers at risk. While it may not be ever possible to adopt the risk-taking, experimental culture of the US, a more open-minded approach to risk taking would benefit the Japanese market and excite customers.
――This article will be read by Japanese companies. So what is the direction in the Japanese market from here and also probably you can demonstrate your company's differentiating factors for Japanese companies for your products.
Stefan:We are very committed to the market. We need to make sure that we bring the best of what the company can deliver to the Japanese customers. So that's important for us. Recently, we discussed this at a board meeting and have decided to expand our team in Japan to better serve our customers. . We also love to partner with companies like WealthPark and would be very open for more partnerships and collaborations.
――That's great. This is the last question. I want to hear where PriceHubble is going to be in three to five years.
Stefan:I am committed to leading the team at PriceHubble to become a global champion in advanced data solutions for the banking and real estate world. Our goal is to not just meet the transactional needs of our customers, but to create a world of connectivity where the various stages of the property lifecycle, from buying to owning and selling, can be seamlessly navigated through digital paths. At the end of the day, if we all do a good job, then we make global real estate and banking markets more liquid and transparent.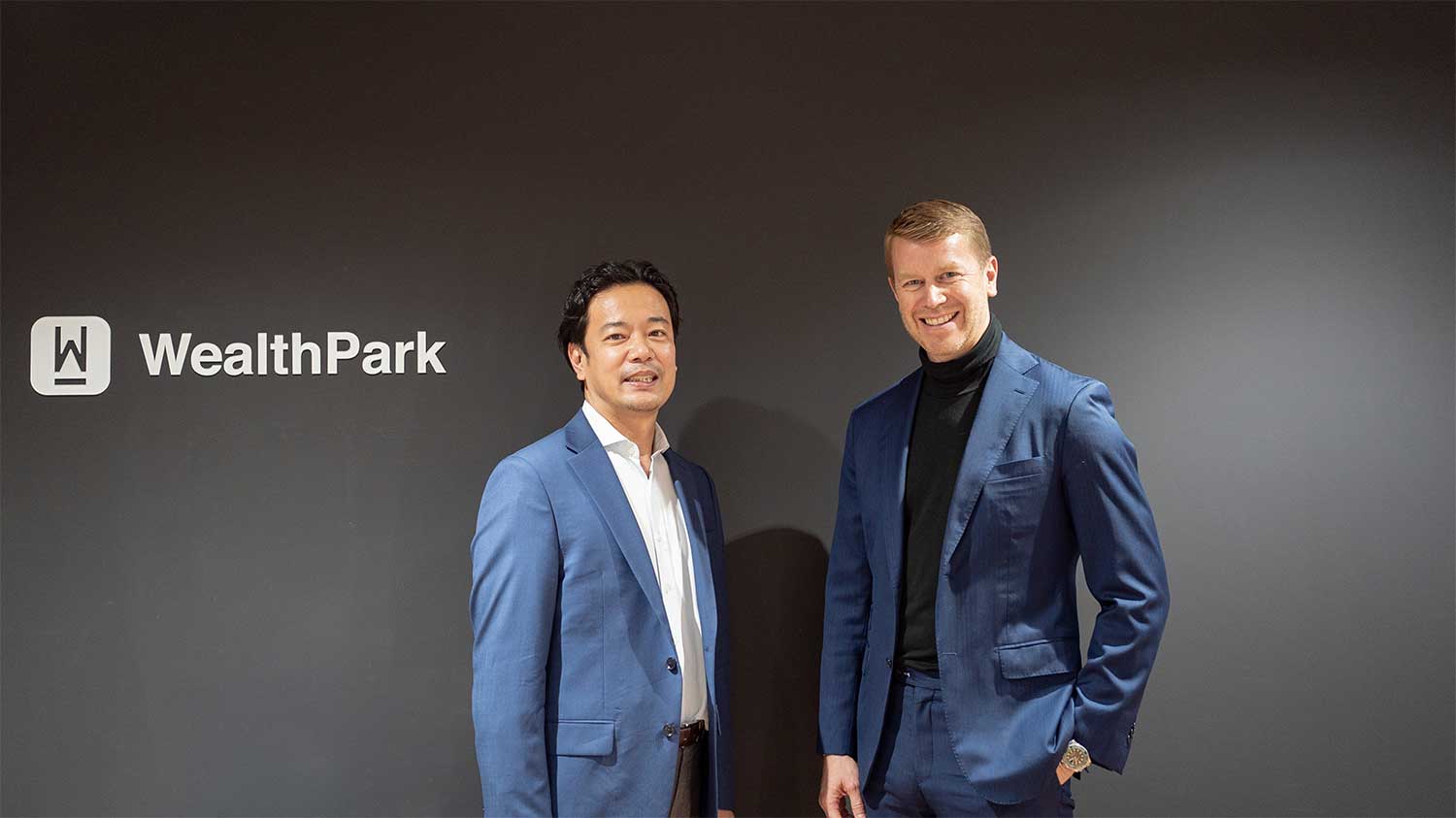 Interviewer:WealthPark COO & CPO Yusuke Mase
PriceHubble AG.
Founder Dr. Stefan Heitmann
Brandschenkestr. 30, 8001 Zurich
Company Website: https://www.pricehubble.com/en/
<For inquiries>
PriceHubble
Contact: https://www.pricehubble.com/en/contact/
WealthPark PR manager
Mail: pr@wealth-park.com