WealthPark has been honored as one of the "Top Tech Startups In Japan" by Soonicorn Club Awards 2020
At the "Soonicorn Club Awards 2020" sponsored by Tracxn, WealthPark has been certified as one of the top tech startups in Japan.
Soonicorn Club 2020: Top Tech Startups In Japan
https://tracxn.com/d/soonicorn-awards/top-startups-in-japan-tech-2020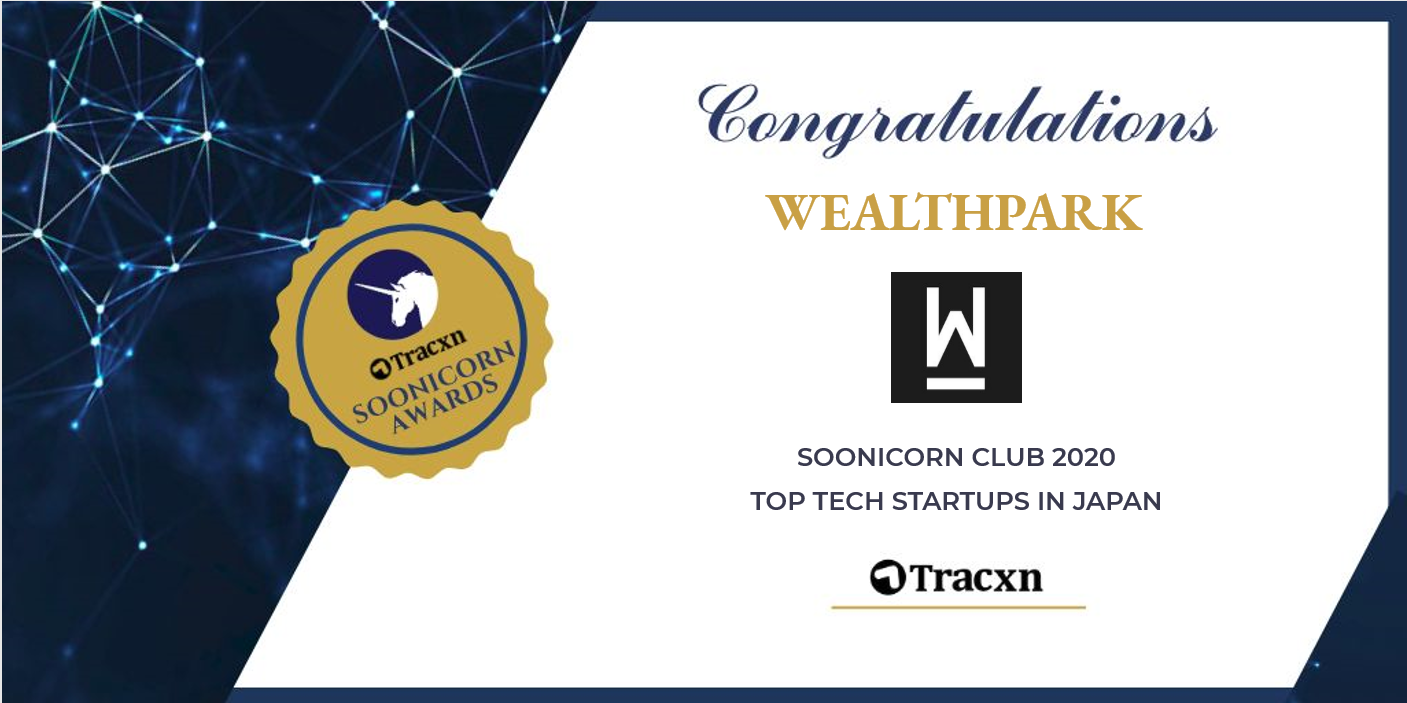 The Tracxn Soonicorn Awards are a series of awards for top companies that are or have the potential to become unicorns. WealthPark has been evaluated as one of 40 outstanding Japanese tech companies with the potential to become a unicorn in the long run.
About Tracxn: Founded in 2013 by ex-Venture Capitalists, Tracxn is one of the world's largest platforms for tracking more than 20 million startups and private companies across 30+ countries. Tracxn provides the database to VCs, PE Funds, Investment Banks, and M&A and Innovation teams of Fortune 500 companies.
<For further Information please contact>
Public Relations
Wealth Park Co., Ltd.
Email:pr@wealth-park.com