Japan Redevelopment Project Series | Osaka Expo 2025 Look-Ahead
The 2020 Tokyo Olympics faced hurdles after hurdles due to the difficulties presented by the pandemic. As countries gradually open up their borders, we expect a recovery from international tourists and look ahead to the 2025 Osaka World Expo along with the economic impact it will bring to Japan.
"The Expo Effect" refers to the anticipated economic boost and opportunities created for the local economy before, during, and after the World Expo. This phenomenon brought on by the event will accelerate development and even achieve cultural growth.
Looking back at the 2010 Shanghai World Expo, we saw a leap for China's economy and thus, we can't help but look forward to what surprises the Osaka Expo 2020 will bring to the city and the country.
55 years after hosting the city's first World Expo, Osaka is again investing a lot of its resources into its infrastructure and development in preparation for 2025. The following are the main large-scale redevelopments of traditional business districts.
Umeda North Phase 2 Redevelopment to promote LOHAS
Umeda is the largest shopping district in Western Japan, located north of JR Osaka Station. The first phase of redevelopment was successfully launched with the completion of the YODOBASHI UMEDA TOWER, the Grand Front OSAKA, and four landmark skyscrapers.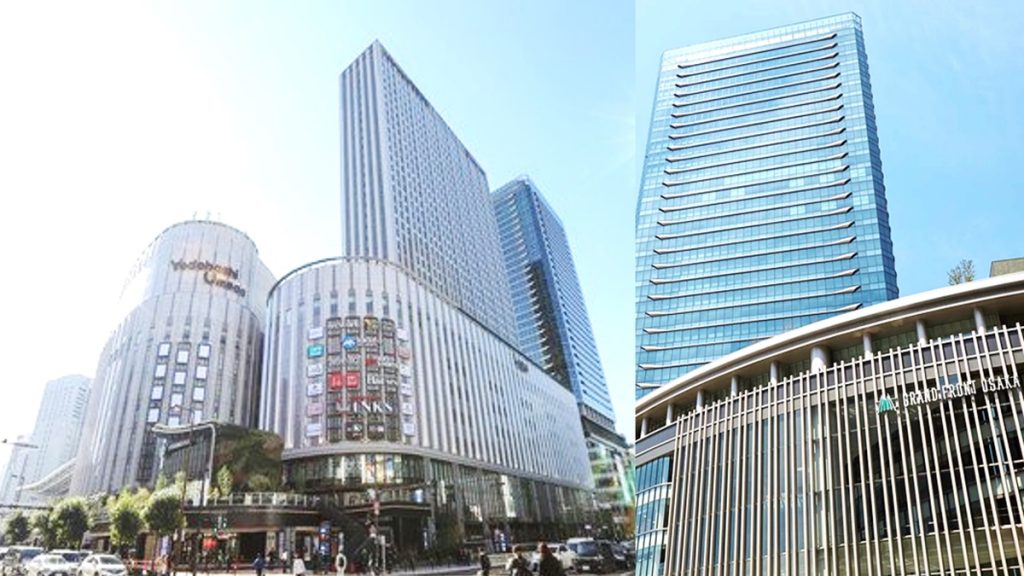 The redevelopment of Umeda North Phase 2, the largest redevelopment project in the Umeda North area, is also expected to begin partial opening in 2024. By then, four commercial and residential high-rise complexes of 51, 47, 39, and 28 floors above ground will be built in the area. A large urban park, including a theater, will be located in the center of the area with a total area of 91,150 square meters (including 45,000 square meters of urban park). The intention is to change the image of Osaka Station and create a luxury space in the area with uniquely designed skyscrapers and an urban park to complement each other.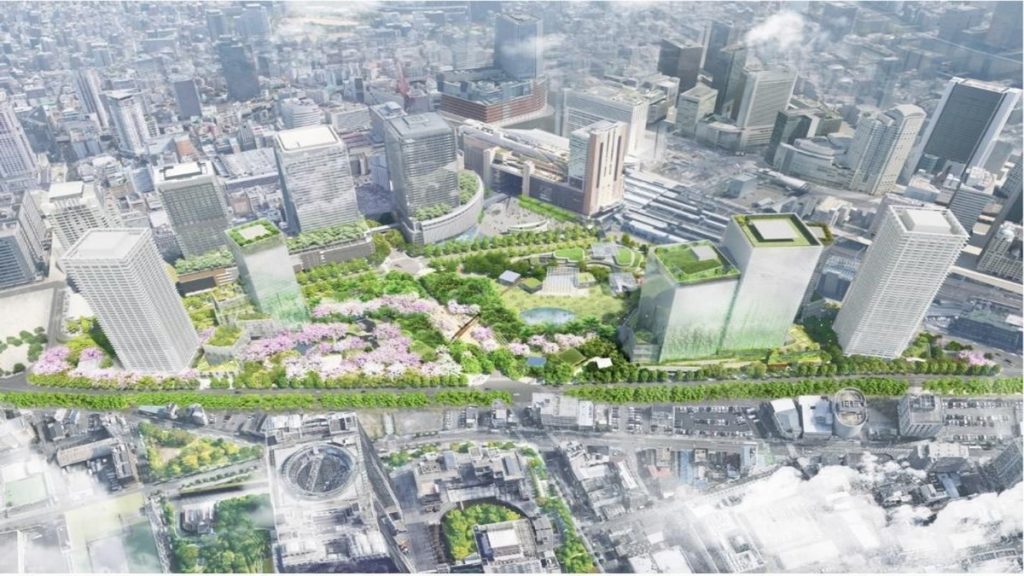 Source: Urban Renaissance Agency
Redevelopment of World Expo Yumeshima
Yumeshima island is the venue for the 2025 Osaka Expo, and the redevelopment of this area is of course met with great interest.
According to the organizer, many futuristic architectures will be built on this artificial island. After the Expo, the area will be used for large-scale projects such as real estate, infrastructure development, and integrated resorts. The potential for this redevelopment is not to be underestimated.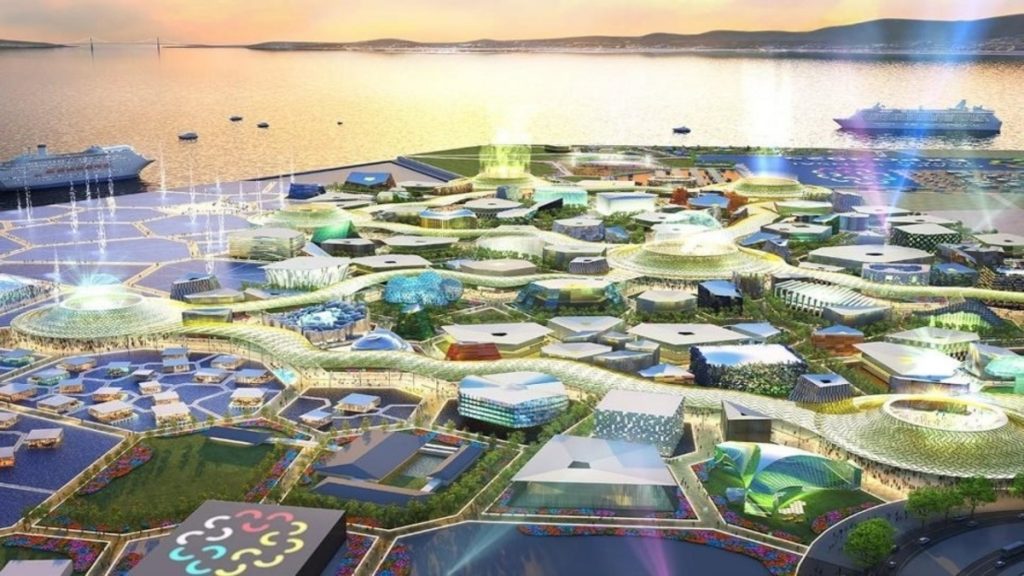 Source: World Expo Website
In addition, Osaka Metro will build a station at Yumeshima. This will be the closest station to the site and was designed to have a massive capacity of passengers.The convenience of the station will also increase the commercial value of the area. Osaka Metro is not going to let this opportunity pass them by, as they are planning to spend more than JPY 100 billion to build the YUMESHIMA TOWER, an integrated resort including a casino, which is expected to be presented in a streamlined Dubai style.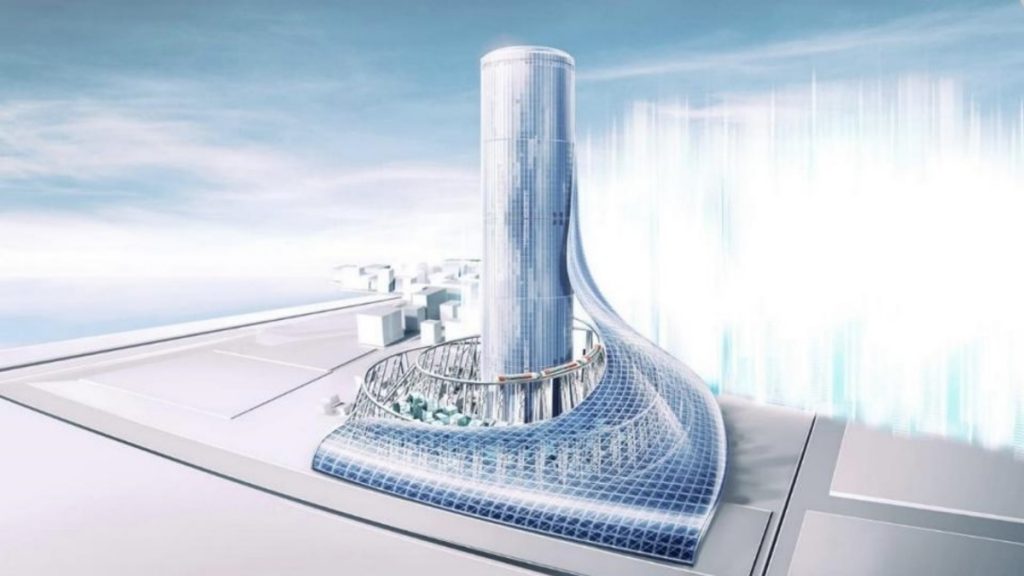 Source: Osaka Metro
Centara Grand Hotel Osaka in Namba
In Namba, one of Osaka's most vibrant neighborhoods, hotels and other commercial facilities will be built to increase the competitiveness for tourism and entertainment. One of the most talked about projects in this area is the Centara Hotel, an upscale resort brand from Thailand, which is being jointly developed with Taisei Construction and Kansai Railway Real Estate. The 34-story hotel will have 515 rooms, a fitness center, and a variety of restaurants and banquet halls. The hotel is expected to be completed in March 2023 and will further boost tourism in the region.
—
WealthPark RealEstate Technologies is a real estate technology company that provides online and offline asset management services for overseas investors with properties in major cities of Japan, including Tokyo, Osaka, Yokohama, Nagoya, Kyoto, Fukuoka, and Sapporo.
WealthPark partners with real estate brokers and technology companies in order to provide investors with comprehensive asset management and property transaction services. WealthPark RealEstate Technologies will continue to expand its digital platform to create user experience.
Contact Us: https://wealth-park.com/en/asset-management/#hsforms