Tenma: Osaka's Unique District and Izakaya Hub
In the July 2019 issue of the magazine <<Meets Regional>> there was a featured article about "Tenma". Although it had been three and a half years since then, it was still an attractive content for the current <<Meets Regional>>.
Tenma is a district in Osaka, the name may not be familiar for many people so allow me to explain briefly. First of all, geographically speaking, Tenma is located east of the bustling Umeda area, just one train station away, approximately a 2-minute ride on the loop line. It takes about 20 minutes to walk from Osaka Station to Tenma Station. For people from other areas, the confusion between Umeda and Osaka may cause some mix-up. To give a Tokyo analogy, it's like the feeling between Tokyo Station and Shimbashi.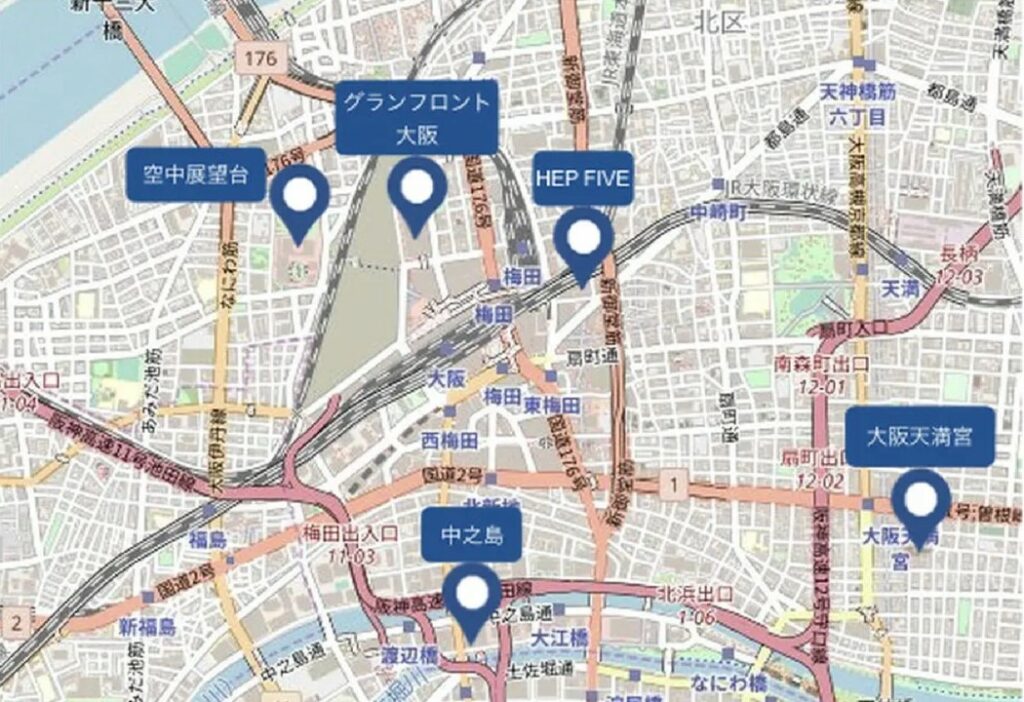 Tenma forms a stark contrast to the high-rise buildings of Umeda, with a cluster of low-rise buildings. The Tenjinbashi-suji Shopping Street, the longest shopping street in Japan, stretches approximately 2.6 kilometers from Tenjinbashi 1-chome to 8-chome, which is one of the characteristics of Tenma. This place is often featured in TV street interviews, and many interviewees there often like to share interesting stories. Perhaps that is one of the charms of Tenma.
Tenma has a long-standing market where many restaurants and chefs from the Umeda and Namba areas often come to shop before noon. Historically, it used to be the "Aomon" market, corresponding to the "Kuromon" market in the southern area, which sold fish. Due to the influence of trends over time, more and more shops have closed down, and they have been replaced by dining establishments, shaping the present-day food-focused Tenma.

Image source: Kitatenma Union
Tenma is a crowded and intricate neighborhood filled with small shops. With numerous small izakayas (Japanese pubs), it is perfect for a series of drinks. The whole area feels like a bar or resembles the atmosphere of the once-popular yokocho (alleyway) village. It feels great to casually drink with one to three people. On the contrary, once the number exceeds four, finding a spot quickly becomes challenging. Due to the crowded space, if you're alone or with just one other person, the shop might squeeze you in! Additionally, Tenma has many uniquely distinctive shops. It maintains a moderate sense of distance, providing a different experience from the three-dimensionality found in the southern area.
I once heard a salaryman on the Yamanote Line saying, "Next time when we go on a business trip to Osaka, let's go drink in Tenma!" It seems that when it comes to drinking in Osaka, Tenma comes to mind. However, if someone says that Tenma is a unique district specific to Osaka, I don't think that's entirely accurate. Because Osaka doesn't have many other places like Tenma. The closest might be Namba, but even then, I feel that unique sense of density is different. Tenma has an atmosphere that is unique to Tenma alone, which is why locals say, "Let's go drink in Tenma!"
In reality, this is not just describing a district; it could also be expressing the present era. Things that can only be experienced there, things that can only be felt by going there. Tenma is a very interesting place, so when you visit Osaka, why not have a joyous drink in Tenma with your friends and loved ones?
—
WealthPark RealEstate Technologies is a real estate technology company that provides online and offline asset management services for overseas investors with properties in major cities of Japan, including Tokyo, Osaka, Yokohama, Nagoya, Kyoto, Fukuoka, and Sapporo.
WealthPark partners with real estate brokers and technology companies in order to provide investors with comprehensive asset management and property transaction services. WealthPark RealEstate Technologies will continue to expand its digital platform to create user experience.
Contact Us: https://wealth-park.com/en/asset-management/#hsforms