Greater Tokyo Area Existing Properties Supply & Demand (2010-2020)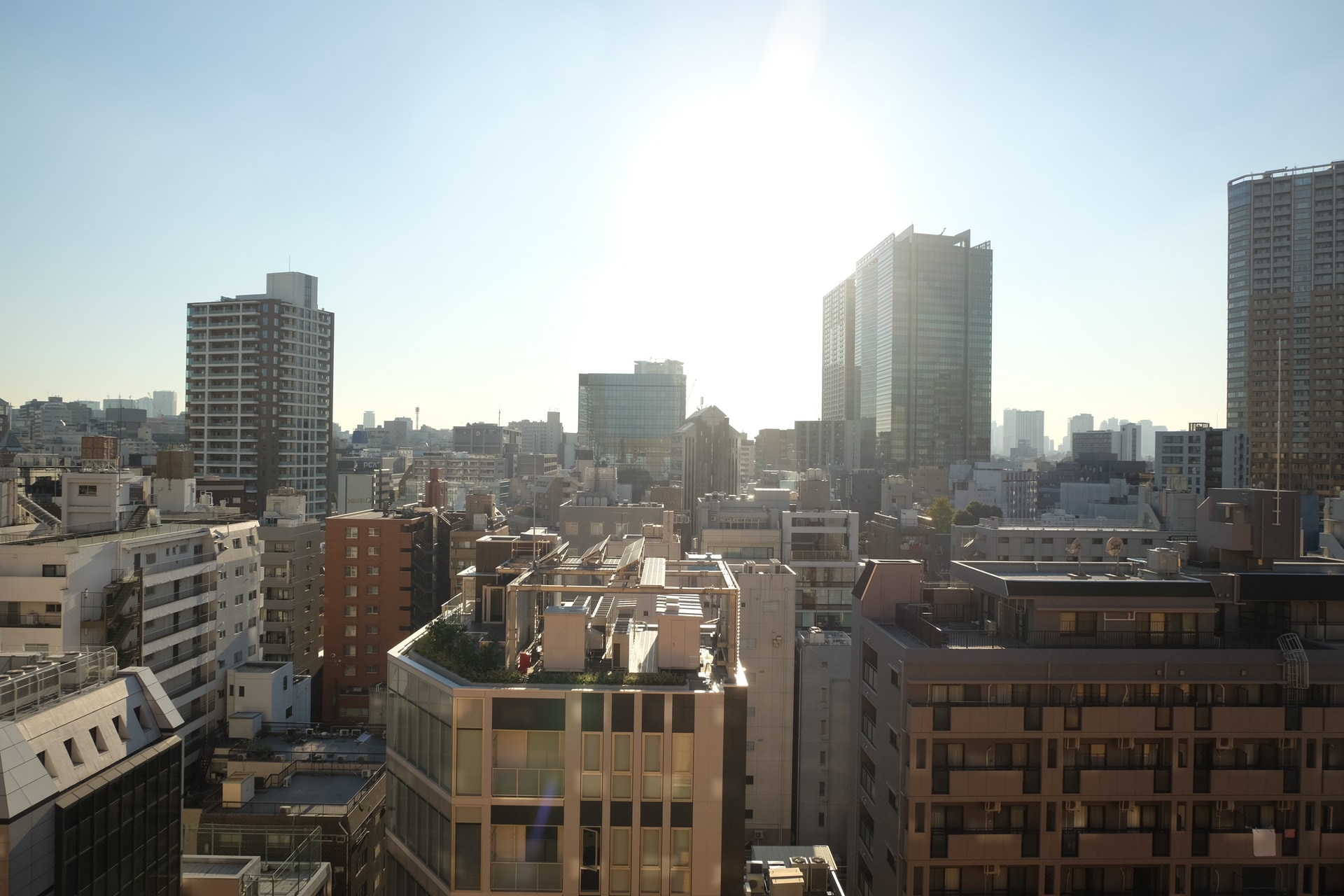 Several notable changes and trends of the Greater Tokyo Area existing property market by property age over the last decade were identified by analyzing the data provided by Real Estate Information Network for East Japan.
Market Share of Properties Older Than 31 Years Continued to Increase in the Past 10 Years
In 2020, properties older than 31 years accounted for 27.5% of transactions (11.5%+ compared to 2010) and accounted for 43.2% of newly listed properties (25.5%+ compared to 2010). Both aspects indicated continued growth of properties older than 31 years the past decade.
Additionally, the average age of properties transacted in 2020 was 26.83 years while newly listed properties in 2020 averaged 21.99 years old. The age gap between properties transacted and listed widened from 1.16 years in 2010 to 4.84 years in 2020.
Older properties often adopt a lower price to attract sales. This may make a greater impact on the overall existing properties market as the market share of older properties increases.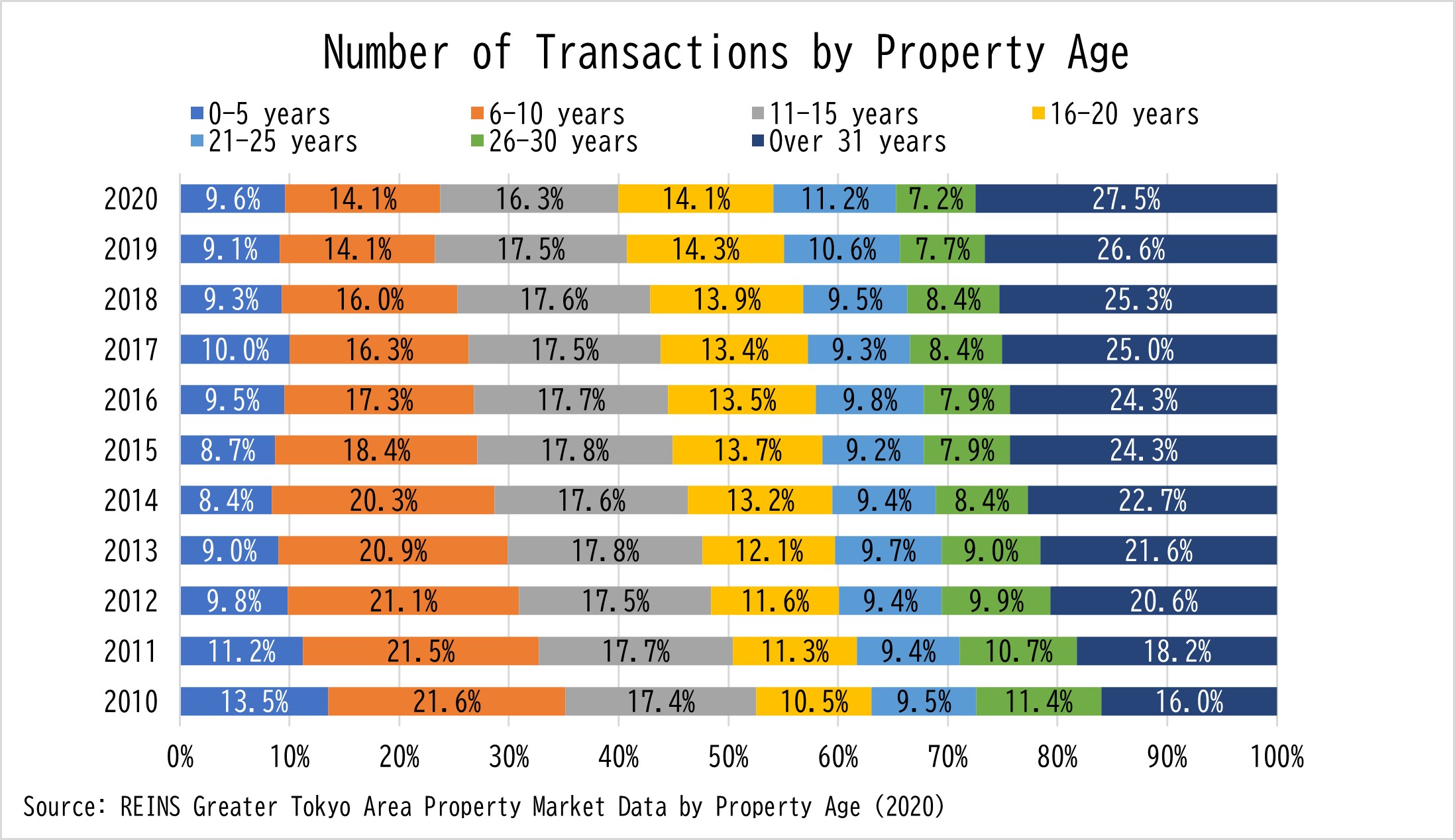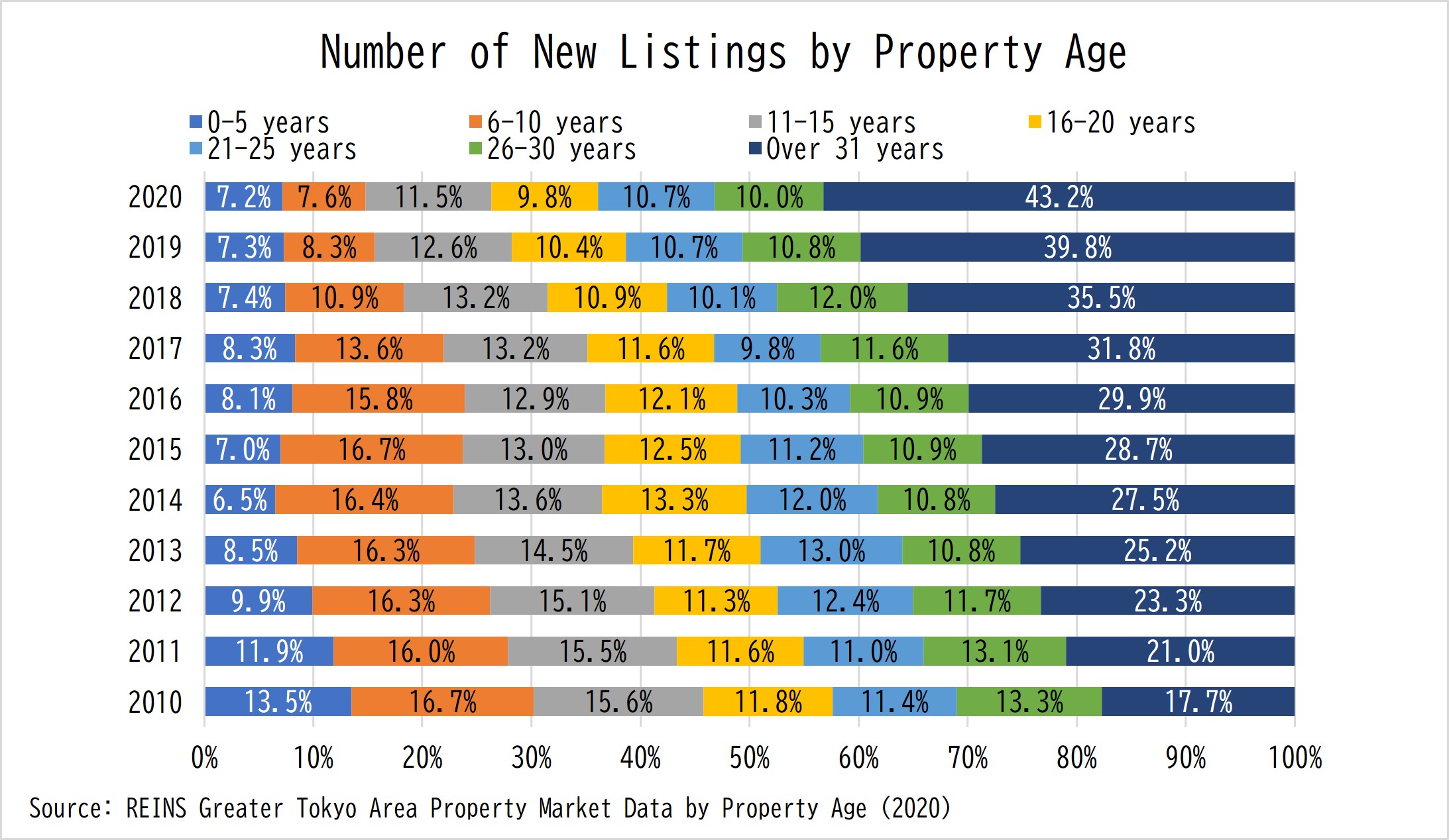 Housing Demand Expands to 25 Years Old Properties
Comparing the age of transacted properties to the age of newly listed properties, in 2020, sales of properties in the 21-25 age bracket (11.2%) exceeded newly listed properties of the same age bracket (10.7%) for the first time in the past decade. This signals an expansion of demand to properties up to 25 years.
As a side note, mortgage for existing properties can be tax deductible if the property is within 20 years of age or if it is earthquake-resistant it must be aged within 25 years. If the property age requirement is not met, the provision of certificate to prove the property meets the seismic code is required.
Property Price Drops as Age Increases Until 31 Years Old
In 2020, the average transaction price of existing properties declined as the properties' age increases until the property is more than 31 years old. This contrasts with the market in 2010 where the price stabilized when properties entered the 16-20 age bracket. The traditional perceptions that you don't have to quickly sell your property past 15 years old and you don't have to reduce price for sale in the future if you buy a property that is 16-20 years old no longer apply in the current market.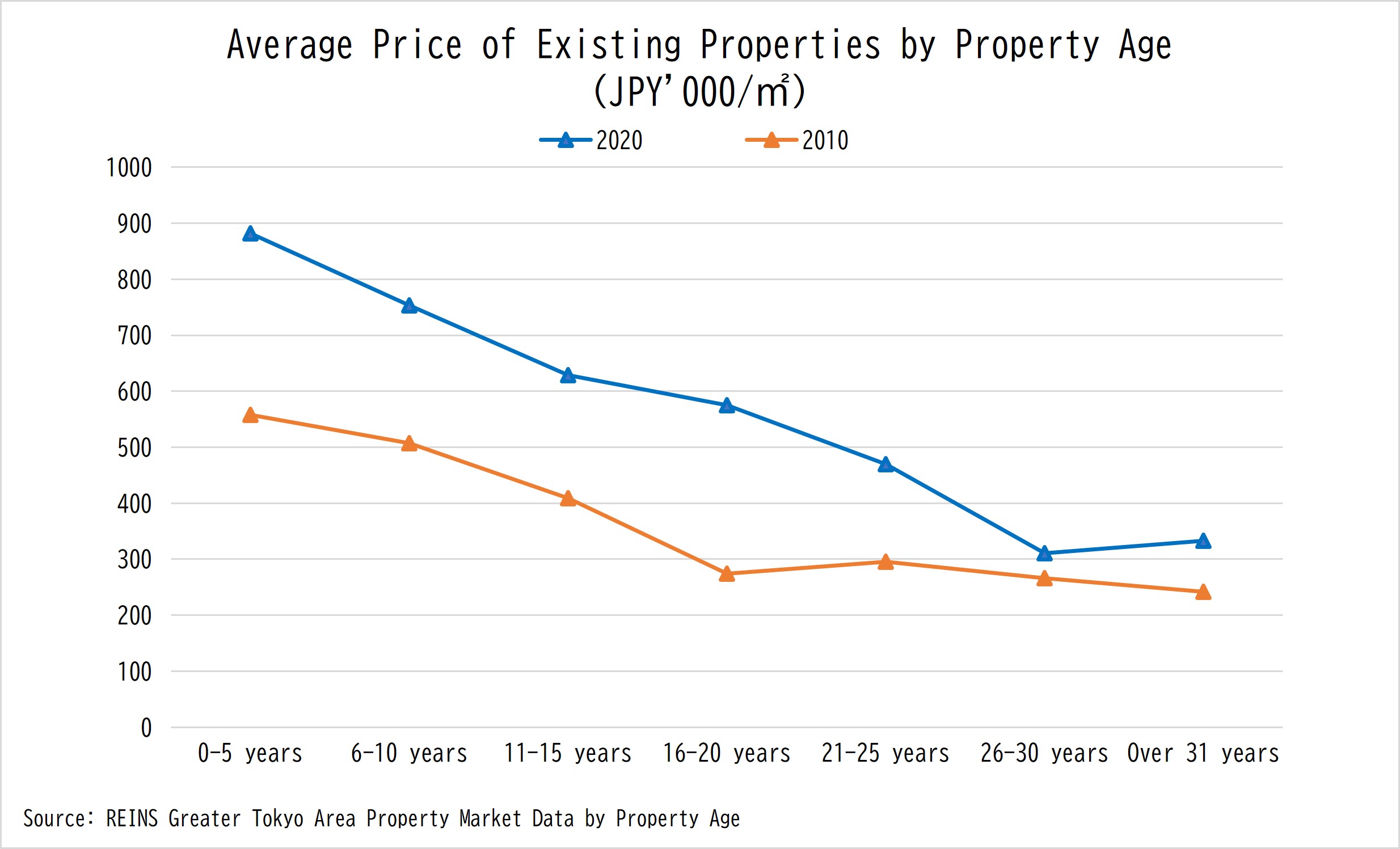 Properties in the 6-10 Age Bracket Have Highest Transaction Rate
The housing transaction rate (transaction volume / new listings) of properties aged 6-10 years in 2020 was 36.4% (7.7%+ compared to 2010). It is higher than any other age brackets. The supply of the properties in the 6-10 age bracket continues to decrease. It dropped to 7.3% of the newly listed properties. The price of properties in the 6-10 years range is more affordable for young families. These might be the reasons for the high transaction rate. On the other hand, the supply of older properties exceeded demand and the transaction rate decreased significantly.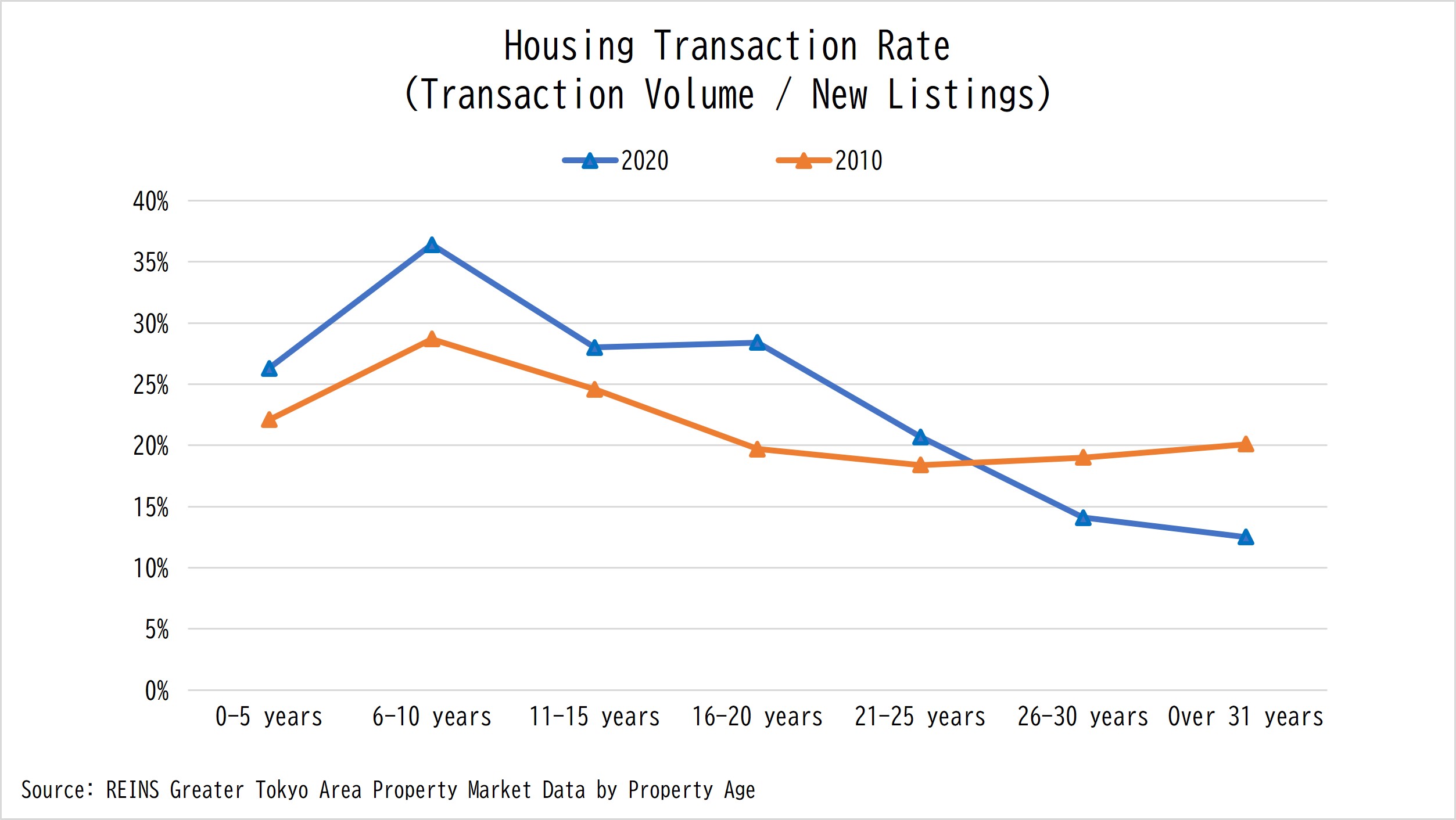 Source: Real Estate Information Network for East Japan
—
WealthPark is a real estate technology company that provides online and offline management services for overseas investors who own properties in major cities of Japan, including Tokyo, Osaka, Fukuoka and Sapporo.
WealthPark closely cooperates with real estate brokers and technology companies to provide investors with comprehensive asset management and property transaction services.
WealthPark will continue to expand its digital platform to create and improve user experience.
Homepage:
https://wealth-park.com/en/
Contact Us:
https://wealth-park.com/en/corporate/contact/wp-am/