WealthPark NYC 2022 – NYC Real Estate Tech Week Official Event
WealthPark Co., Ltd. (Headquarter: Shibuya, Tokyo; Group CEO: Ryuta Kawada; "WealthPark") is pleased to announce that WealthPark NYC 2022, a global real estate tech event, is recognized as an official event of NYC Real Estate Tech Week, which will be held between 7-11 November 2022 in New York, USA. WealthPark NYC 2022 will take place on 11 November 2022.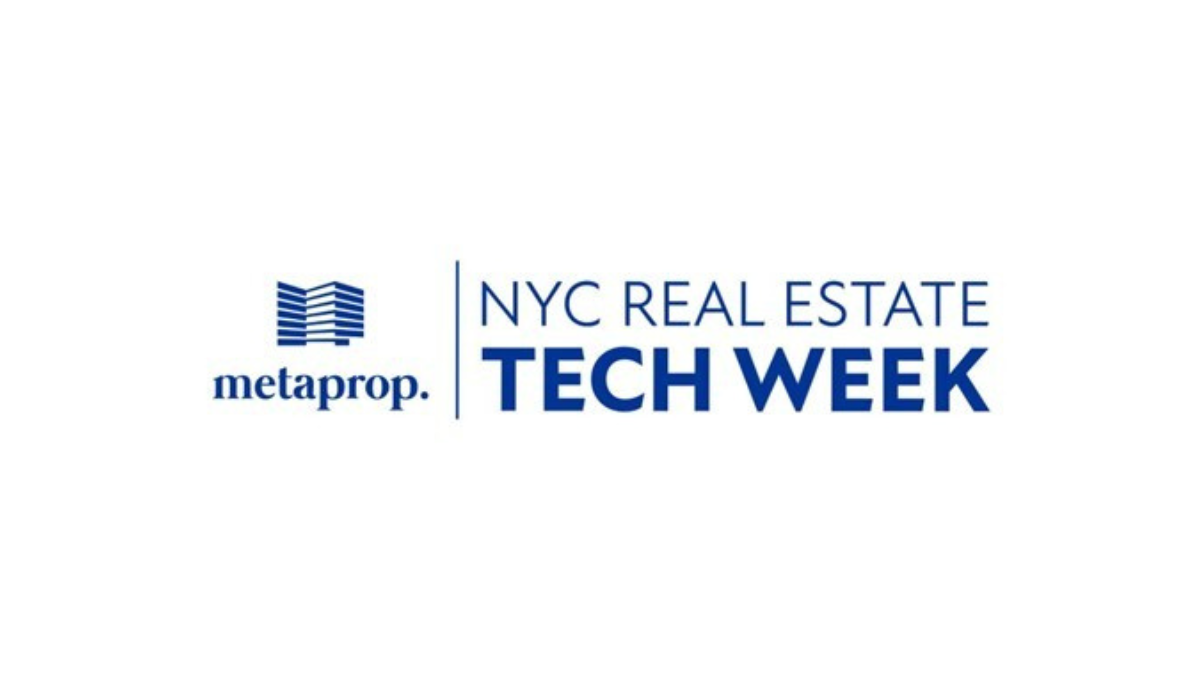 As an official event of the NYC Real Estate Tech Week, WealthPark NYC 2022 will feature speakers from real estate companies, tech companies, and venture capitalists. Additionally, there will be local company visits, tours for business opportunities, and networking events to be held in the same week. For more details and sign up, please contact our Publicity Manager.
About NYC Real Estate Tech Week
Organized by Metaprop NYC, a global leader in venture investment in real estate tech companies, NYC Real Estate Tech Week ("Tech Week") is an annual event held in New York City in November to present the latest updates of the real estate tech industry. The event features real estate tech exhibitions, conferences, and networking events.
NYC Real Estate Tech Week HP: http://www.realestatetechweek.nyc/
The previous event WealthPark NYC 2019 attracted a total of over 70 major real estate companies, financial institutions, real estate tech companies, venture capitalists, and accelerators from Japan and the US gathered for various sharing sessions and discussions on topics such as "How is the real estate industry changing through technology?" and "What are the required investments and challenges in supporting the changes?".
WealthPark NYC 2019 highlights

 
List of participating companies in 2019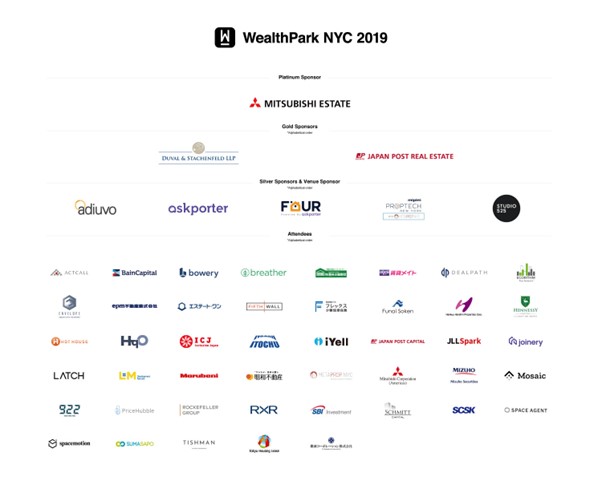 About WealthPark NYC 2022
The theme for this event is CONNECT VALUE. Through this event, WealthPark aims to promote the global industry-changing real estate technologies and connect real estate companies in Japan and the U.S. to create business opportunities.
Besides WealthPark NYC 2022 and events to be held in Tech Week, participants will also have opportunities for local company visits, business meetings, and networking.
WealthPark is collaborating with Metaprop and Reed Exhibitions Limited, which runs the world's largest real estate event (MIPIM), to host this event.
Please note: this event is subject to cancellation or change due to Coronavirus Disease (COVID-19) in Japan and the U.S.
WealthPark Co., Ltd.
WealthPark provides digital solutions that promote business efficiency to Property Managers. Our service is widely used by many Property Managers both domestically and abroad. In addition, WealthPark Mobile App, an effective communication tool between Property Managers and its customers (property investors), is currently available in four languages (Japanese, English, Traditional Chinese, and Simplified Chinese) and serves 14 countries/regions. Our team consists of members with diverse experience related to real estate, investment banking, consulting, manufacturing, e-commerce, and so forth. Approximately half of them are foreign nationals from 15 different countries.
Head Office:3F Mitomi New Building 1-20-18, Ebisu, Shibuya-ku, Tokyo 150-0013, Japan
Capital:JPY 100 Million (as of September 1, 2021)
CEO:Ryuta Kawada
Employees:151 (Group, as of August 1, 2022)
Website:https://wealth-park.com/en/
For inquiries regarding this announcement
WealthPark Co., Ltd. Publicity Manager
Mail:pr@wealth-park.com