Realizing Return on Your Japan Property Investment at WealthPark
Return on property investment is made of rental return and capital gain. Rental return is the net rental income after deducting expenses such as maintenance costs and management fees. Capital gain refers to the growth in property value over time. To support overseas investors to effectively realize their returns on cross-border real estate investments, WealthPark, as a leading real estate technology (proptech) company in Japan, is committed to delivering world-class asset management services through the use of innovative technologies and a well-established network.
After introducing 4 Benefits of WealthPark App for Japan Property Investors, let's explore further how WealthPark fully supports overseas investors from leasing, repair, and maintenance to financial management and property valuation.
Install the WealthPark App now and click "Sign In as Guest" to try our demo!
(App Store, Google Play)
Real-time Updates of Rental Status And Repair Matters through App Chat
When a tenant moves out or when the property is vacant, WealthPark offers comprehensive leasing services to help overseas investors find tenants and generate rental income in Japan. Overseas investors can directly communicate with our property managers through the WealthPark App chat to confirm the leasing matters right away and receive timely rental status updates. Similarly, when the property needs to be repaired or touched up for sale or tenancy, overseas investors can utilize our chat function to keep track of the entire work process from quotation to work completion.
The online chat function of WealthPark is specially designed for property management. Chat rooms are created according to the property management service functions, such as leasing and repairs. Each of the chat rooms are handled by corresponding specialists who are proficient at multiple languages including English, Cantonese, Mandarin, and Japanese. Overseas investors can therefore enjoy a barrier-free and relaxed conversation with us.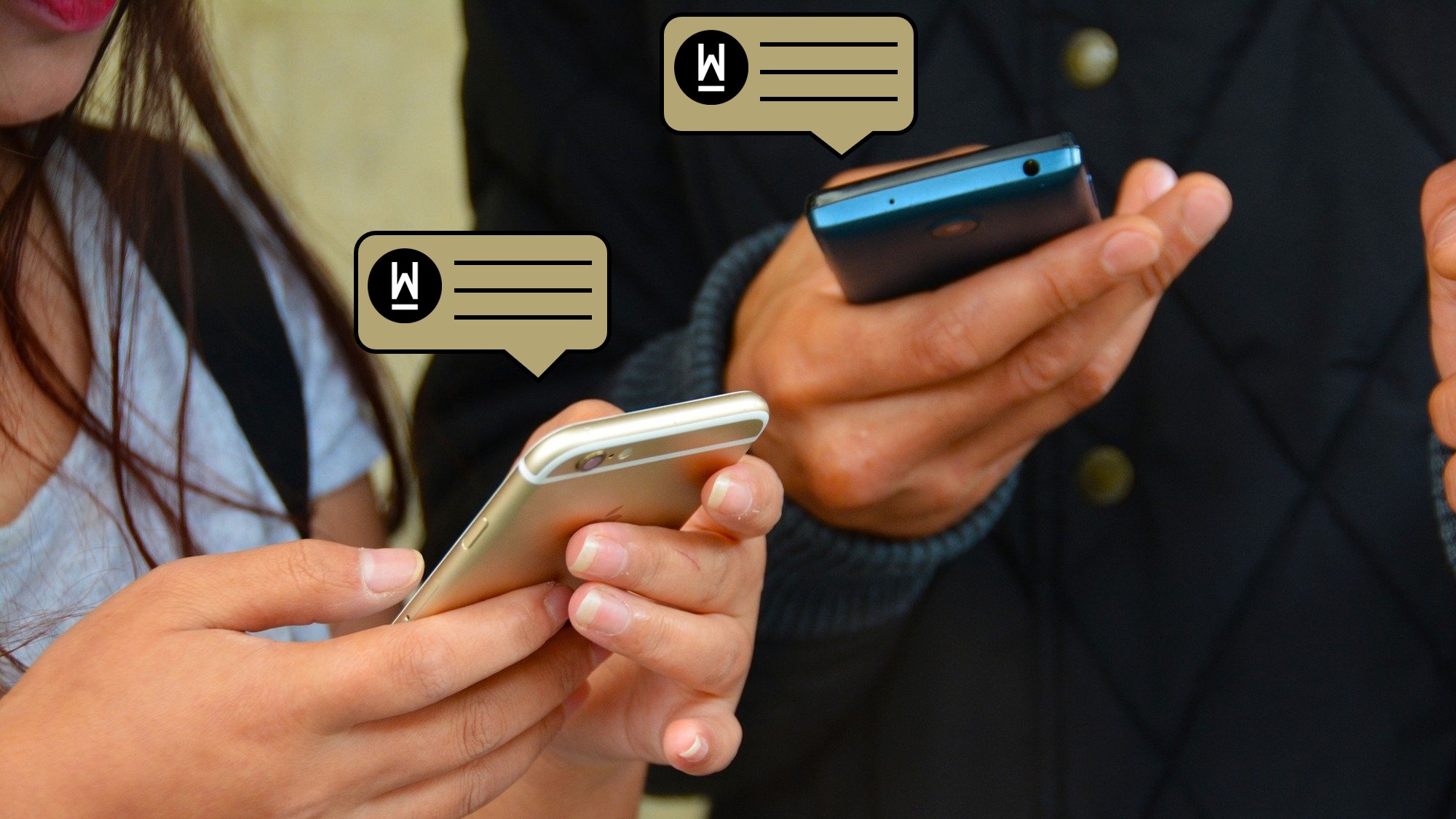 The Provision of Rent Guarantor Service
One of the property investment risks is when the tenant is delinquent on the rent. In Japan the rights of the tenant are protected by law. In the case of tenant delinquency, the lease contract cannot be cancelled until 3 months or later. Even if the lease contract is cancelled, the only way to force the tenant to move out is to file a lawsuit. The cost involved can be as high as ¥600,000~¥700,000, inflicting losses on investors.
In order to shield investors from the above risk, WealthPark provides rental guarantor service that when the tenant fails to fulfill the obligation of the rent payment, the guarantor will pay the property owner the overdue rent. WealthPark handles all the application procedures on behalf of the investors, including obtaining tenant's consent, tenant screening and documentation.
It should be noted that if the property is currently occupied by tenants and is not entitled to the rent guarantee, the application for the rent guarantor likely becomes difficult.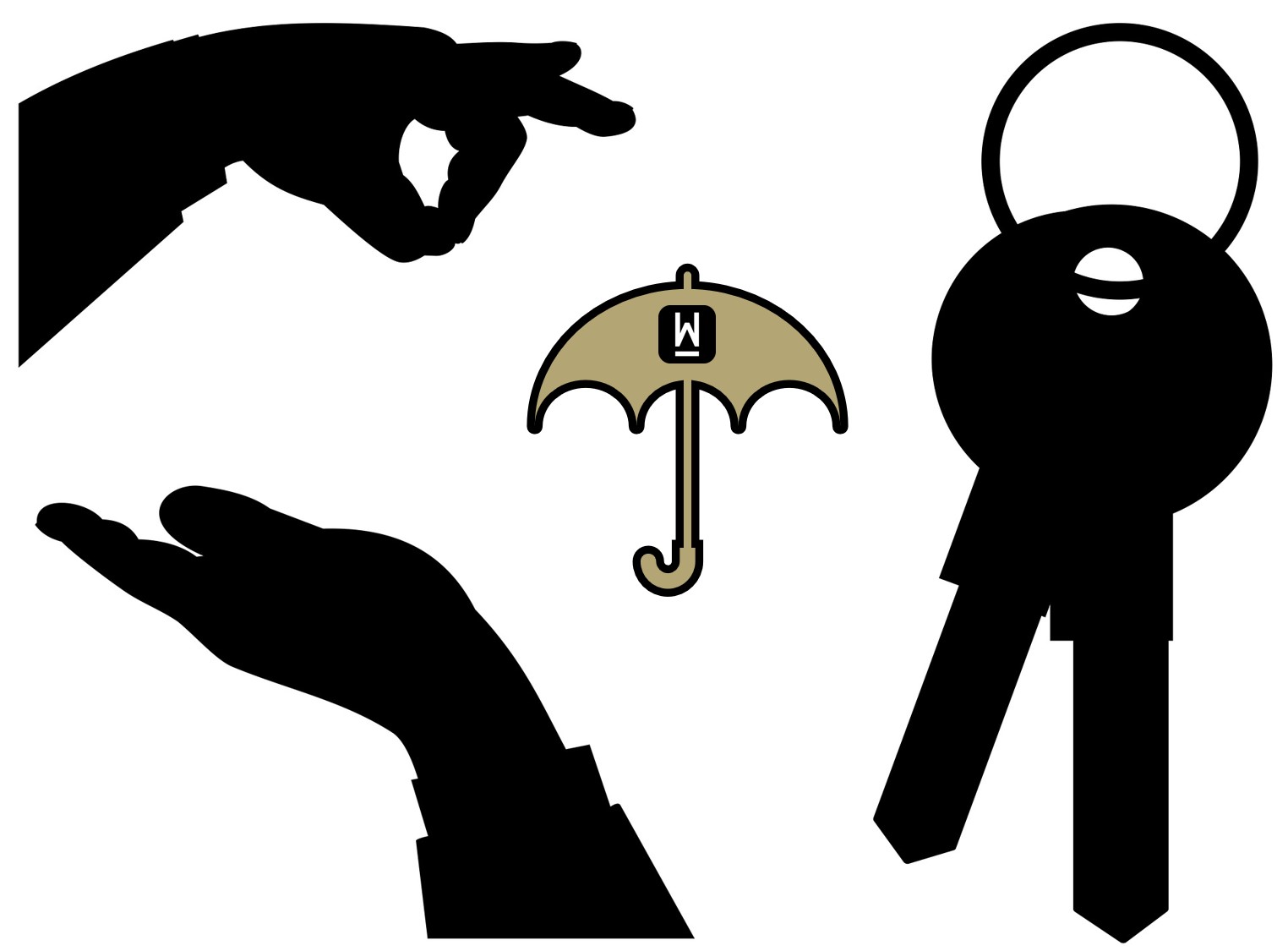 Monthly Updated Cash Flow And Income Statements
To assist investors with the financial management of their property investment portfolio, WealthPark provides monthly updates of financial statements that can be viewed and downloaded online. There are two types of financial statements provided, the cash flow statement and the income statement. The cash flow statement shows the actual cash flows received and paid by investors every month. The profit statement is based on the accrual basis, showing all the income and expenses as they occur, regardless of whether or not they are received and paid by cash. Monthly updated financial reports are useful for investors to effectively manage the financial performance of their property investment portfolios and identify any items that have not been settled in cash yet.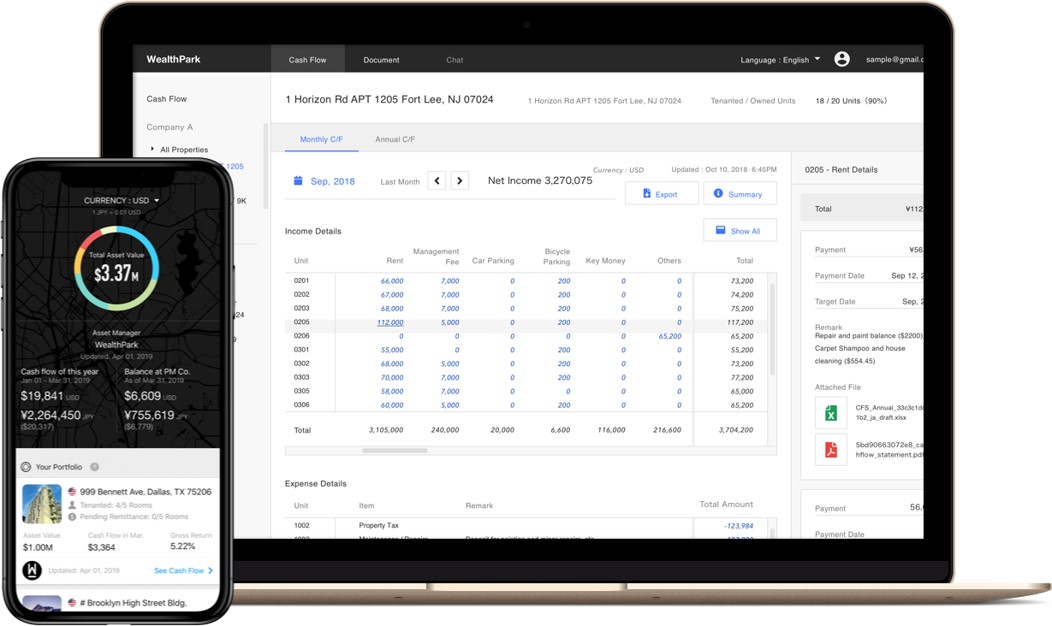 AI-powered Property Valuation And Rent Assessment
A competitive pricing strategy is essential for investors to optimize their returns on property investment. For this purpose, WealthPark has introduced the feature of AI-powered property valuation developed by PriceHubble, an European proptech company. This feature enables investors to evaluate the current estimated prices and rents of their properties, as well as the future valuations forecast by AI on the WealthPark platform. We currently offer this feature to investors with properties in Tokyo, and will gradually broaden the coverage to other cities and regions in Japan. The estimated value is calculated using property information and PriceHubble's AI-based statistical model as a reference value for investors.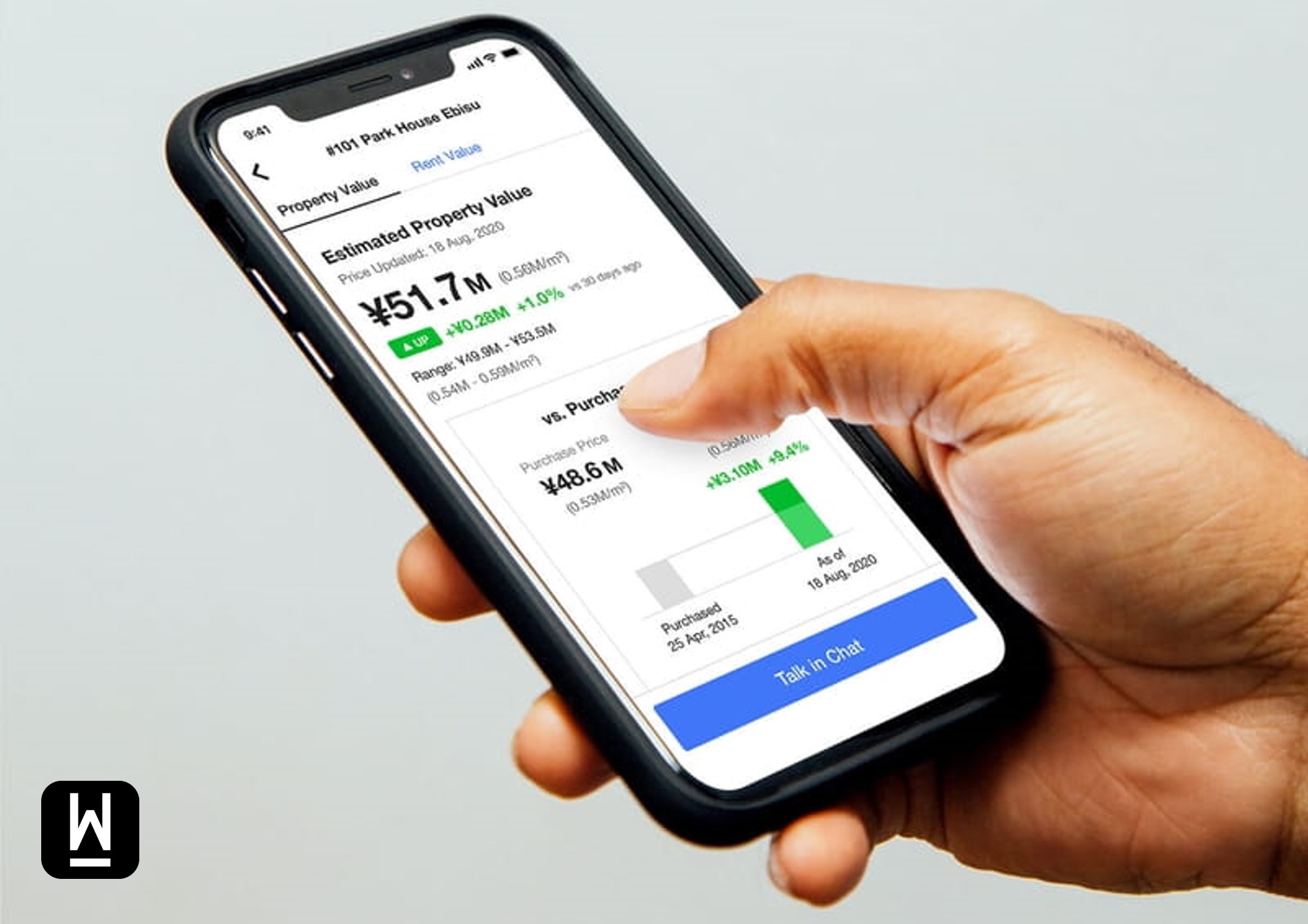 WealthPark is also partnering with an accounting firm to provide one-stop tax filing services, helping foreign investors reduce the hassle of filing tax returns for their property investment in Japan. WealthPark will continue to introduce new features, including contract digitization and new alternative investment products, to empower overseas property investors.
Install the WealthPark App now and click "Sign In as Guest" to try our demo!
(App Store, Google Play)
—
WealthPark is a real estate technology company that provides online and offline asset management services for overseas investors with properties in major cities of Japan, including Tokyo, Osaka, Yokohama, Nagoya, Kyoto, Fukuoka, and Sapporo.
WealthPark partners with real estate brokers and technology companies in order to provide investors with comprehensive asset management and property transaction services.
WealthPark will continue to expand its digital platform to create and improve user experience.
Contact Us: https://wealth-park.com/en/corporate/contact/wp-am/
Homepage: https://wealth-park.com/en/