Osaka Yumeshima's Post-expo Integrated Resort Launch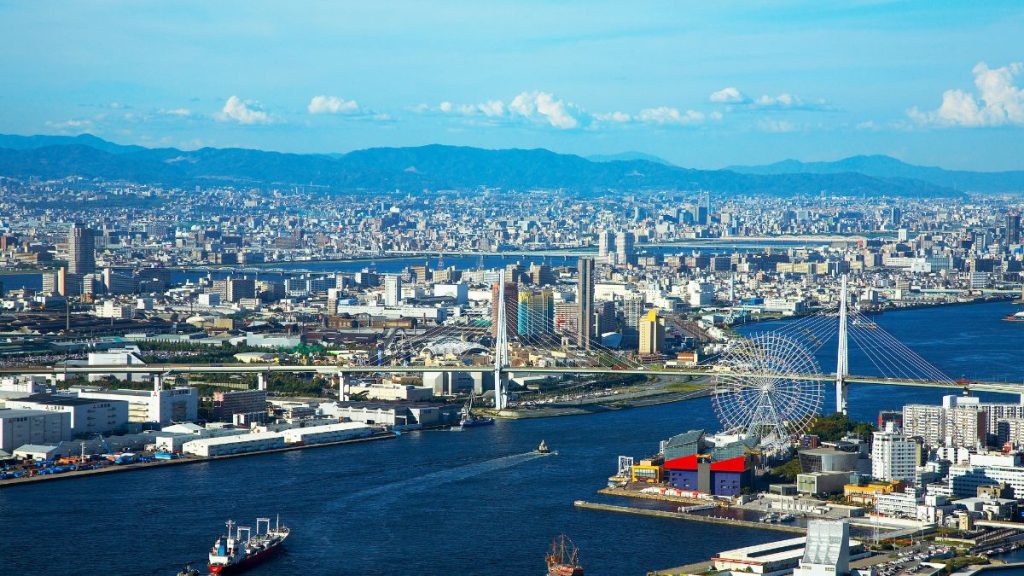 Japan has relaxed its border control since 11 October 2022 by removing the daily entry limit, waiving the short-term visa requirement and opening up the Individual Visit Scheme. Osaka has been the country's leading foreign tourist destination for years, therefore we expect the border lifting will significantly benefit Osaka's tourism industry.
In May 2022, we published an article about the Osaka Expo 2025 Look-Ahead, which introduced the redevelopment of the Expo venue Yumeshima island into a mega integrated resort. The integrated resort is planned to open in 2029. Below let us take a deeper look at this project and the potential of the Osaka bay area development.
A Mega Integrated Resort Curated by MGM and ORIX
In the Osaka bay area, there are three artificial islands, namely Yumeshima, Maishima, and Sakishima, which were created in the 1980s to ease the population expansion as a result of rapid economic development. However, the island developments were put on the back burner by the bubble economy of the 1990s.
Sakishima and Maishima were then gradually developed into administrative centers for the three artificial islands and waste treatment plants. In contrast, Yumeshima was only utilised for less than a quarter of the site, leaving a large area of land unused for a long time until it got turned around by the 2025 Osaka Expo and the new resort development project. The casino resort planning, as a part of the resort development project, has had a number of setbacks, with plans for Hokkaido and Yokohama City being withdrawn before finally settling on Yumeshima.
This large casino resort is operated by the Osaka IR Corporation (tentative name; "IR" refers to "Integrated Resort"), a joint venture between the MGM Group and ORIX. It is funded by 20 companies including the Ohayashi Group, Takenaka Public Works, Taisei Construction and Yamato House Industries. In addition to casino facilities and high-end hotels, the project also includes large exhibition halls, museums, grand dining halls and various entertainment facilities, with a total construction area of 492,000 square metres.
The New Resort Drives Osaka Bay Area's Economy
The new resort is expected to be completed in 2029. Although it will not be ready by the 2025 Osaka Expo, the Osaka government estimates that it will still attract 20.5 million domestic and international visitors each year, creating 150,000 jobs and generating an annual economic impact of nearly 540 billion yen (about 3.85 billion U.S. dollars), with gaming revenues accounting for nearly 80% of that amount, or 430 billion yen, and non-gaming revenues of 110 billion yen.
Along with the resort development, the Osaka government is also planning a corresponding expansion of the transport infrastructure. For example, the Osaka Metro Central Line will run from Cosmo Square to Yumeshima Island, a 3km railway line; The JR Yumesaki Line will also extend to Yumeshima Island via the Cross Harbour Tunnel, with the terminus to be Sakurajima Station; and Keihan plans to extend the Nakanoshima Line from from Nakanoshima Station on to Yumeshima Station, with a total length of 11km.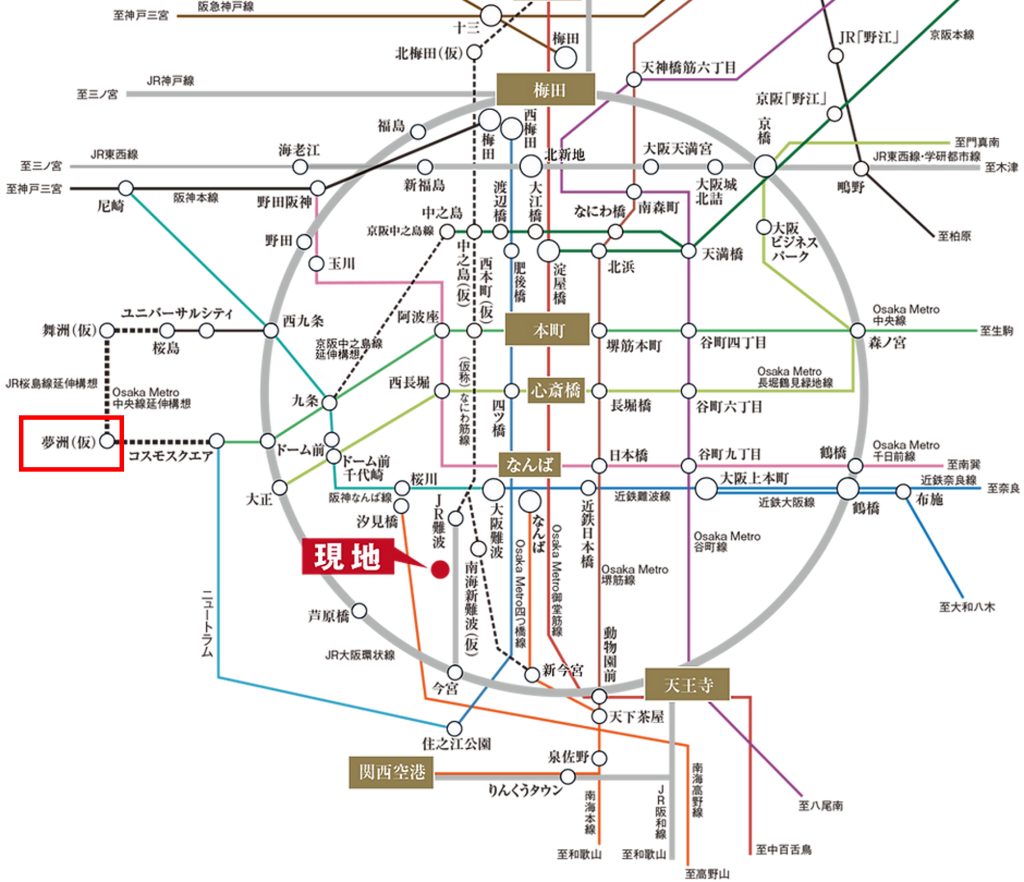 Image Source: RE-LAB
In addition, the opening of the Yodogawa Left Coast Line Phase 2 and the Yumeshima North Coast Terminal will provide a direct link to both Kansai International Airport and Kobe Airport, as well as berthing holiday cruise ships. As the transport facilities become more comprehensive, Osaka's emphasis between the north and the south will be more balanced and is expected to gradually push up property prices on the south side of the city. As Osaka's economic structure is more tourism-oriented than Tokyo's, it is foreseen that there will be a rising demand for hospitality properties.
—
WealthPark RealEstate Technologies is a real estate technology company that provides online and offline asset management services for overseas investors with properties in major cities of Japan, including Tokyo, Osaka, Yokohama, Nagoya, Kyoto, Fukuoka, and Sapporo.
WealthPark partners with real estate brokers and technology companies in order to provide investors with comprehensive asset management and property transaction services. WealthPark RealEstate Technologies will continue to expand its digital platform to create user experience.
Contact Us: https://wealth-park.com/en/asset-management/#hsforms