東京の下北沢の新しい姿は、個性の多様性の魅力を示しています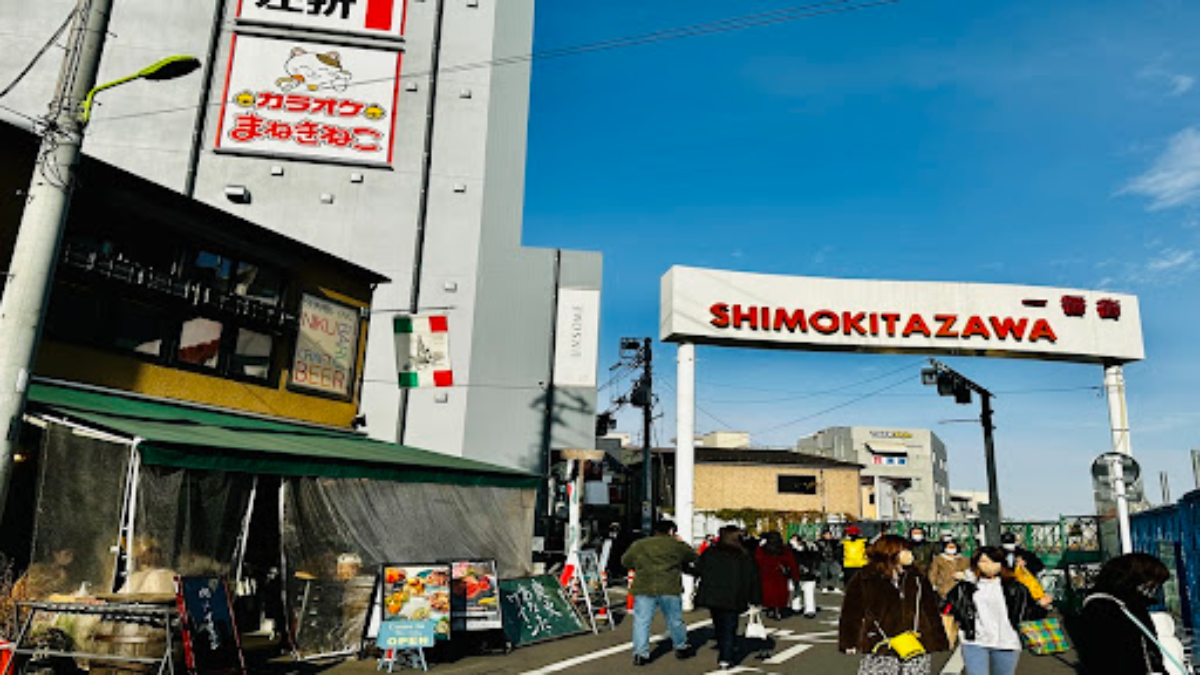 Shimokitazawa is a popular subculture hub and renowned vintage shopping destination in Tokyo, attracting many local young people and tourists looking for vintage items and experiencing the unique subculture here. Located in the Setagaya-ku of Tokyo, it is only a 5-minute ride from Shibuya Station on the Keio Inokashira Line or a 10-minute ride from Shinjuku Station on the Odakyu Line. In 2022, Shimokitazawa was ranked 7th in Time Out'sThe 50 coolest neighborhoods in the world. Let's explore together how cool this place that young people call "Shimokita" is!
Shimokitazawa – a hub for creative and youth culture
Since the opening of Shimokitazawa Station in the 1930s and the first "Shimokitazawa Music Festival" in the 1970s, Shimokitazawa has gradually become a creative base for many emerging artists, writers, and bands. It boasts elegant cafes and bars, as well as many old-fashioned Japanese pubs and public eateries, creating a unique street atmosphere. Away from the hustle and bustle of Shibuya and the neon lights of Shinjuku, Shimokitazawa offers a stylish and relaxed atmosphere. As a creative center that is just a few minutes' drive from the heart of Tokyo, it is home to many small theaters, mini concert venues, live music bars, and more, making it a hub for youth culture.
In March 2019, Odakyu announced the development of the 1.7-kilometer"Shimokita Line Street" centered on Shimokitazawafrom the nearby Setagaya-Daita station to Higashi-kitazawa station underground. The Shimokita Line Street project includes the establishment of 13 facilities such as renting outdoor venues for events, a street lined with unique shops, a student dormitory, a nursery school, and hot spring inns. Most of them are already open to the public.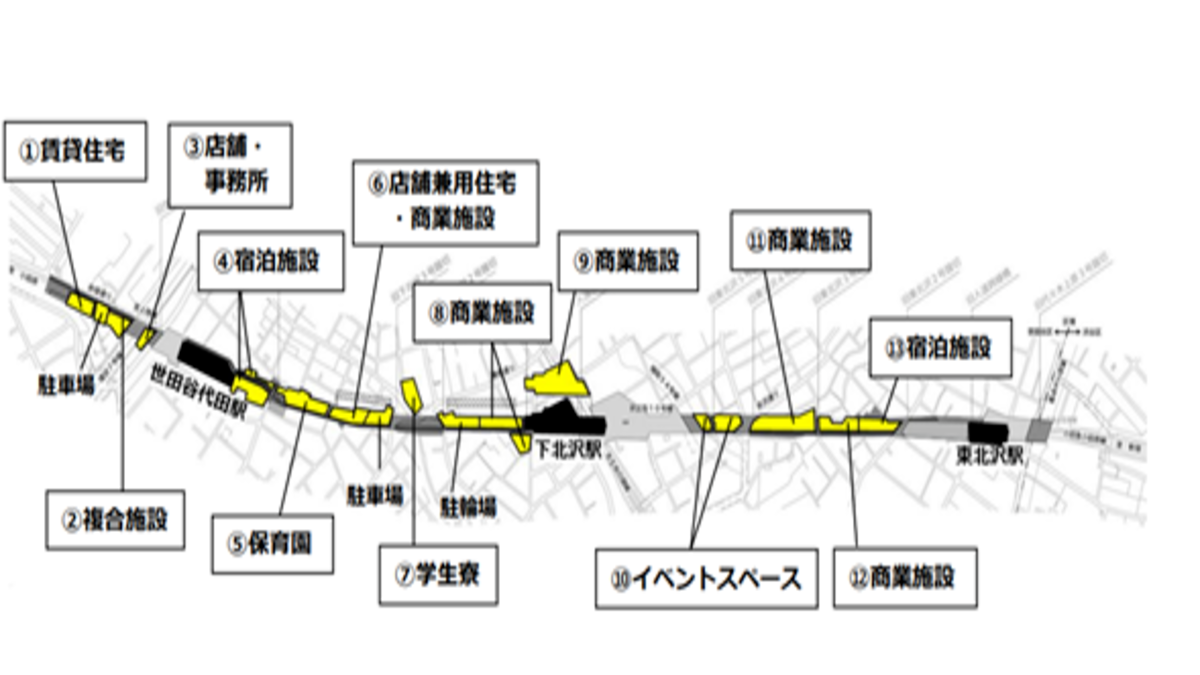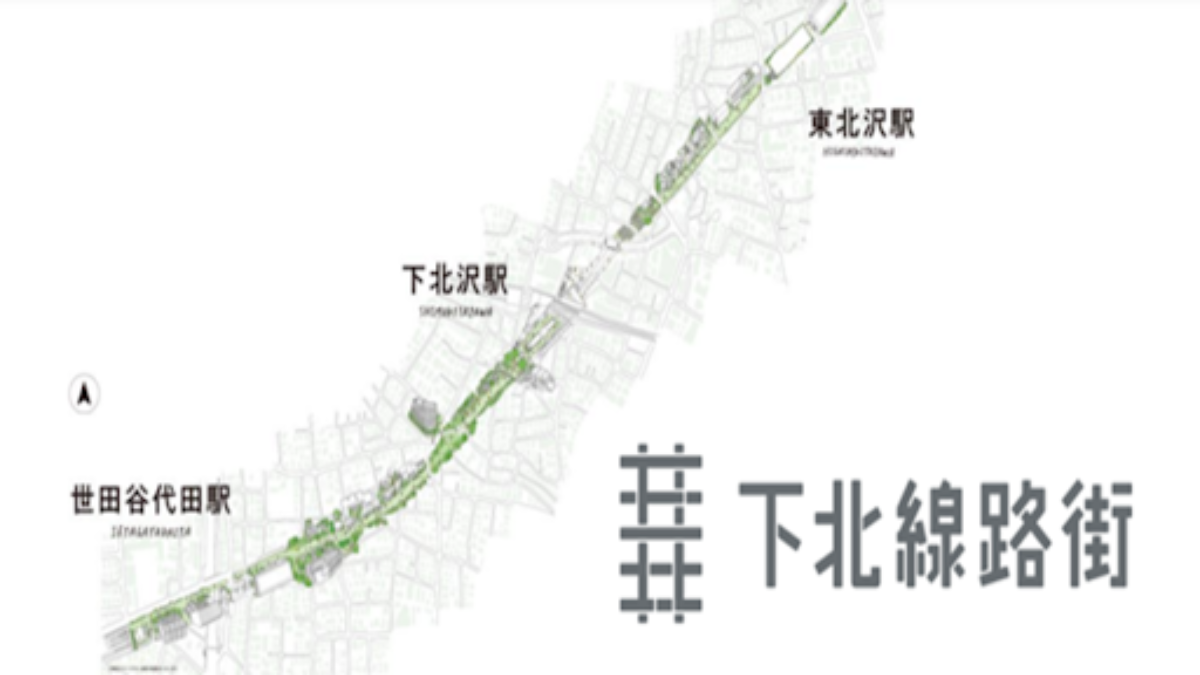 Image source:Odakyu Electric Railway September 2019 press release
Get ready to "be you" in the newly redeveloped areas of Shimokitazawa
The shiny new station building on the Odakyu Line is now home to a variety of unique and exciting commercial facilities. Head on up to the second floor and check out SOCO thinking GORILLA for a wide selection of rare imported goods, from trinkets to tasty treats and drinks. And if you head out the southwest exit, you'll find NANSEI PLUS, a row of delicious food-themed shops. On the left, you'll spot the brand-spanking new (tefu) lounge Shimokitazawa, which opened its doors in January 2022. Think of it as your own personal town lounge, perfect for working, studying, or sipping tea. Plus, there's the BONUS TRACK, a new-style shopping street with 15 different shops where you can indulge in books and beer at the bookstore, or enjoy freshly squeezed juice and a sorbet while reading in the coffee shop.
Outside the station, you'll find the mini-theater K2, a new type of cinema that combines online and offline experiences – it's sure to be a new cultural hot spot. But if you step away from the bustling shopping districts for a moment, you'll find yourself surrounded by peaceful residential areas with lush greenery and luxury homes. Shimokitazawa is also famous for its high-standard cafes, restaurants, and shops, but it's all thanks to the support of the elegant and wealthy residents who call these posh neighborhoods home. With redevelopment projects like these, Kitasenzoku is quickly becoming a charming new area that's gaining attention from all over the world.
Redevelopment brings potential for asset value growth in Shimokitazawa
Shimokitazawa is undergoing a transformation. The area has been divided into 13 regions and developed to cater to the unique needs of each area. The new developments include a nursery school for families with young children, and a boarding education institution catering to students from high school to working adults. Due to its proximity to the heart of Tokyo and reasonable rent, Shimokitazawa has become a hot spot for young students and creative professionals. The new developments in the area are driving population growth, making it an attractive place to invest in property and land.
It's not just the population that's growing, the land prices in Shimokitazawa are on the rise as well. This is one of the most expensive areas in Tokyo Setagaya-ku, and land prices have been steadily increasing for years. This makes Shimokitazawa an area to invest in, due to its potential of asset appreciation. Don't miss out on this opportunity and visit the transformed Shimokitazawa today!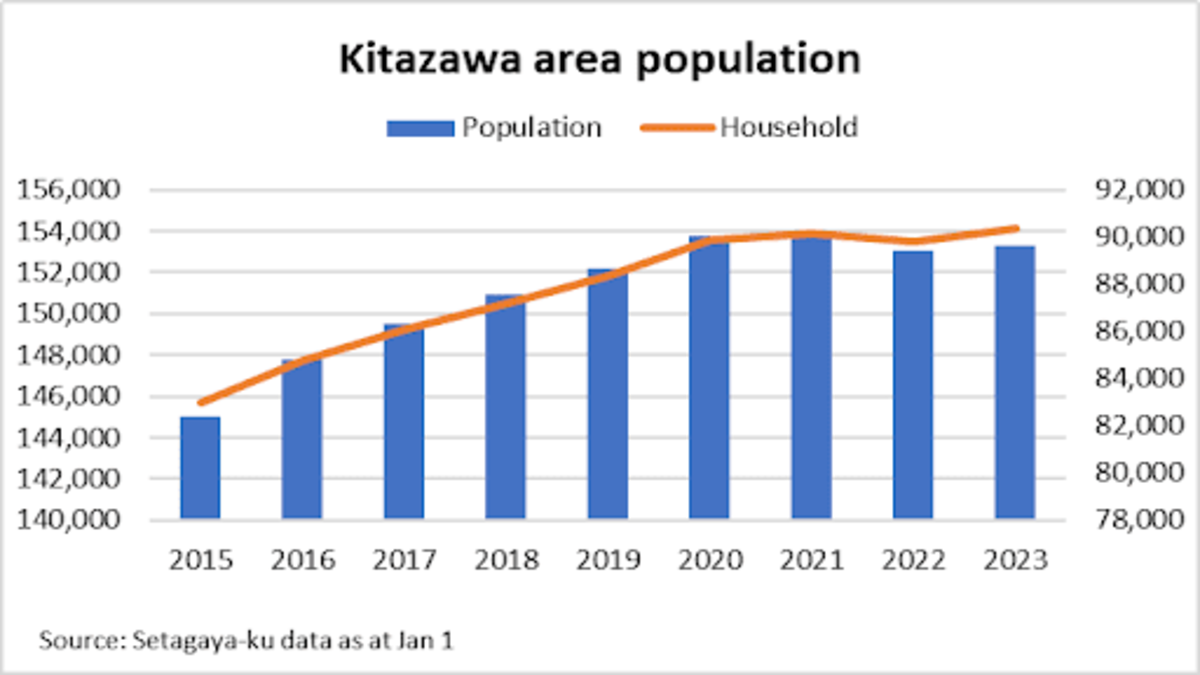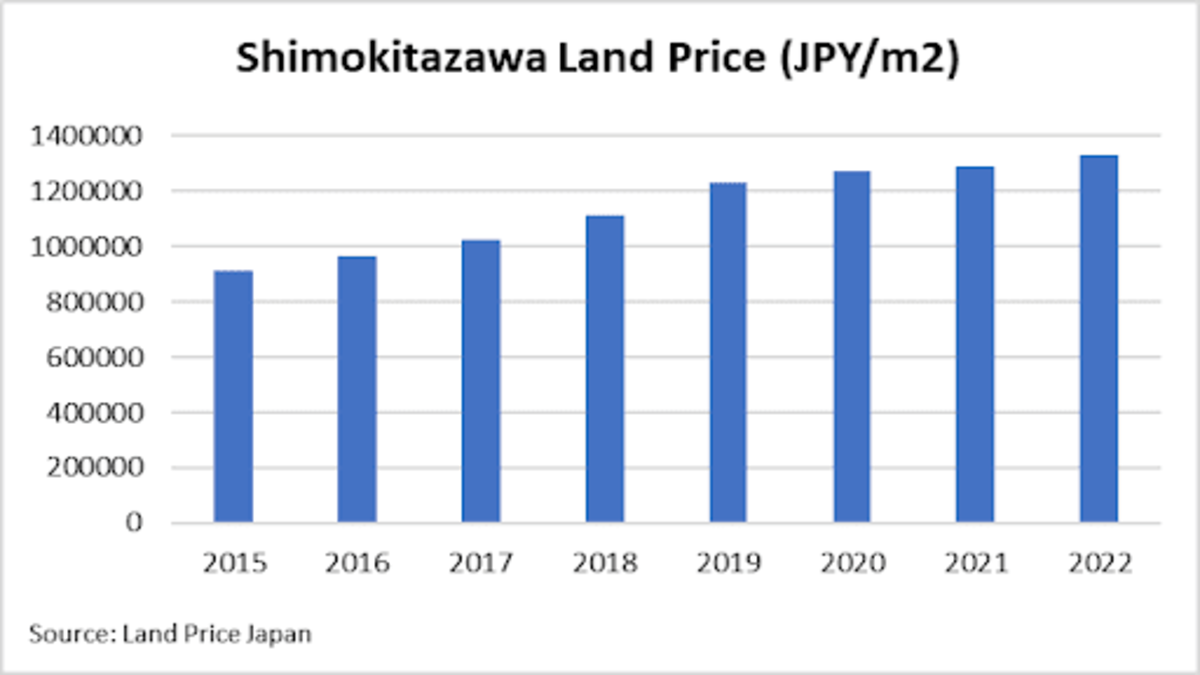 —
WealthPark RealEstate Technologies is a real estate technology company that provides online and offline asset management services for overseas investors with properties in major cities of Japan, including Tokyo, Osaka, Yokohama, Nagoya, Kyoto, Fukuoka, and Sapporo.
WealthPark partners with real estate brokers and technology companies in order to provide investors with comprehensive asset management and property transaction services. WealthPark RealEstate Technologies will continue to expand its digital platform to create user experience.
Contact Us: https://wealth-park.com/en/asset-management/#hsforms